1976Honda Goldwing GL1000 Tax and MOT Exempt Insure and Ride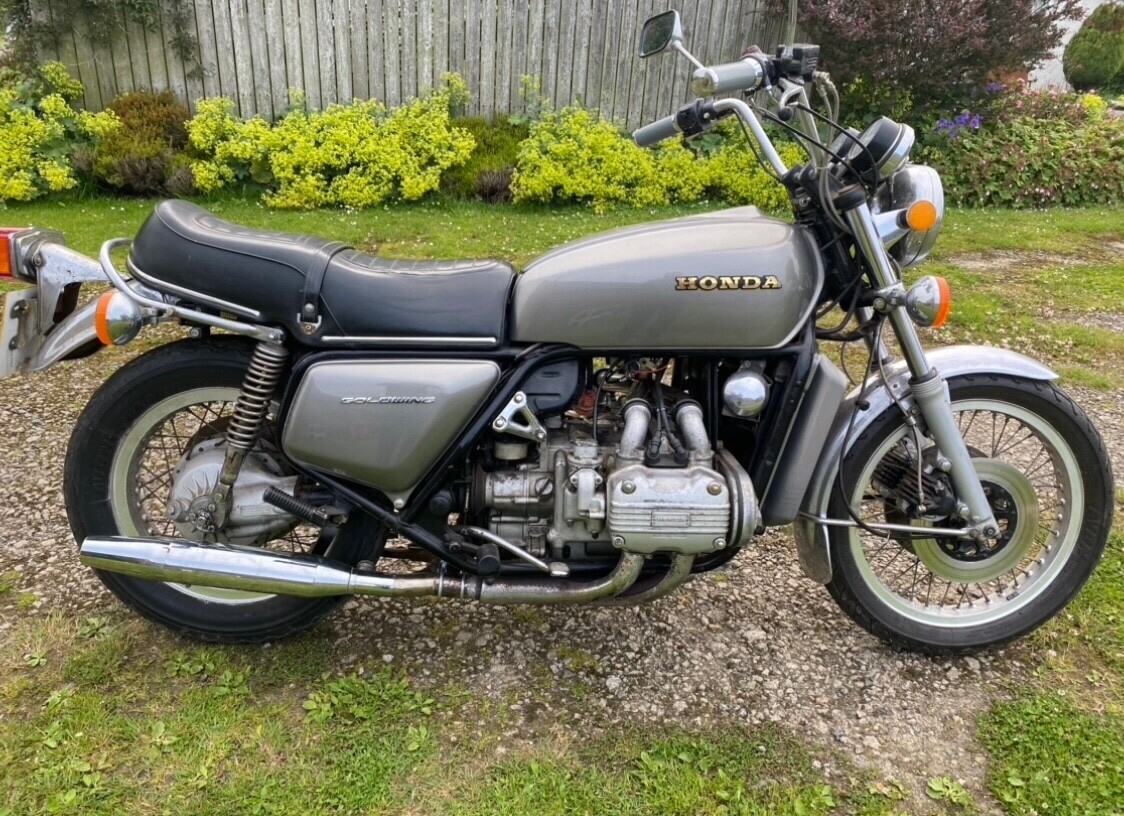 1976Honda Goldwing GL1000 Tax and MOT Exempt Insure and Ride

1976 Honda Goldwing GL1000. Currently running a single carburettor setup and Harley Sportster exhaust pipes. Original carbs and manifold included as is original exhaust. Both of those need work. One carb was flooding the bike so I put this single carb conversion on. It runs fine and idles great. The bike rides as is but the tyres are 20 plus years old so I don't recommend that potential buyers ride it far.
The bike should be gone through thoroughly, service wise before use. The front brake, for example, works fine but there is virtually no movement of the lever before it applies pressure.
For sale due to illness and pending emigration.