1976 Yamaha RD400C 95% Original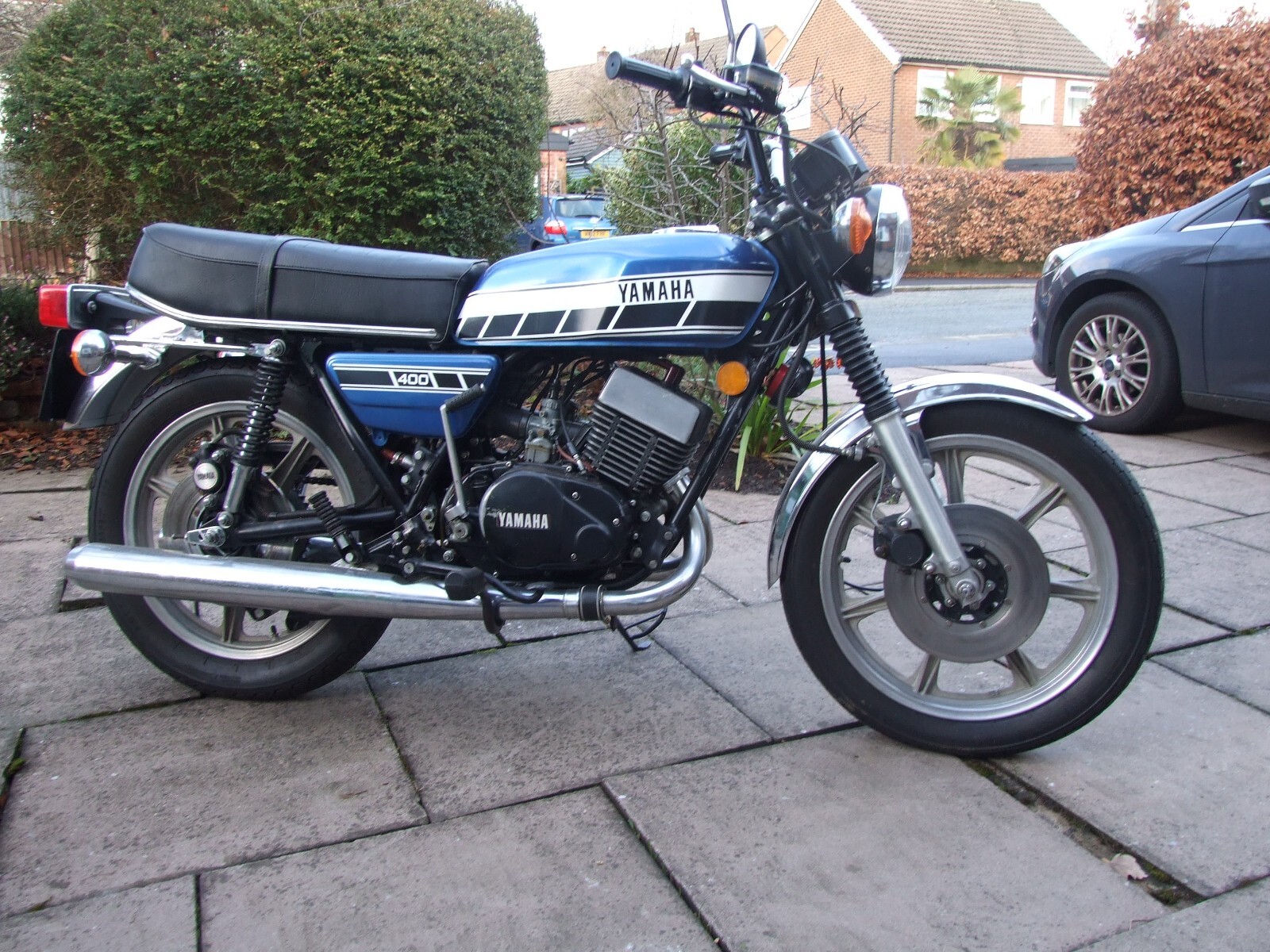 1976 Yamaha RD400C 95% Original
I am offering for sale my Yamaha RD 400C. I have owned this bike since August 1999 when it had 14514 miles. it was ridden for a few weeks and them laid up and dry stored due to personal issues It was then cleaned up the body colour changed from the original USA green and yellow due to sun damage to blue. Then it was fired up in 2010 and ridded for a mile or so. It was then dry stored until 2017 when it was MOT, ridden for a few miles, then MOT again in 2018, again only ridden a few miles. Dry stored since. The mileage is now 14661.
Engine runs but could do with checking over as its been inactive for so long, gear box good and all gears engage well, clutch OK. Electrics all work including self cancelling indicators. Seat base like new, chrome work excellent Original Mirrors.
Included with the bike is the original Yamaha user & workshop manuals. loads of history such as Tax discs from the 1990's, MOT's. Invoice from the dealer i purchased the bike from. I even think i have the tool kit
There are some spares such as a full set of forks, spare tacho, electronic ignition conversion kit, new air filter.
The pictures show the condition of the bike well.