1976 Yamaha FS1E SS Fizzy German Import With Only 10,000 Kms All Original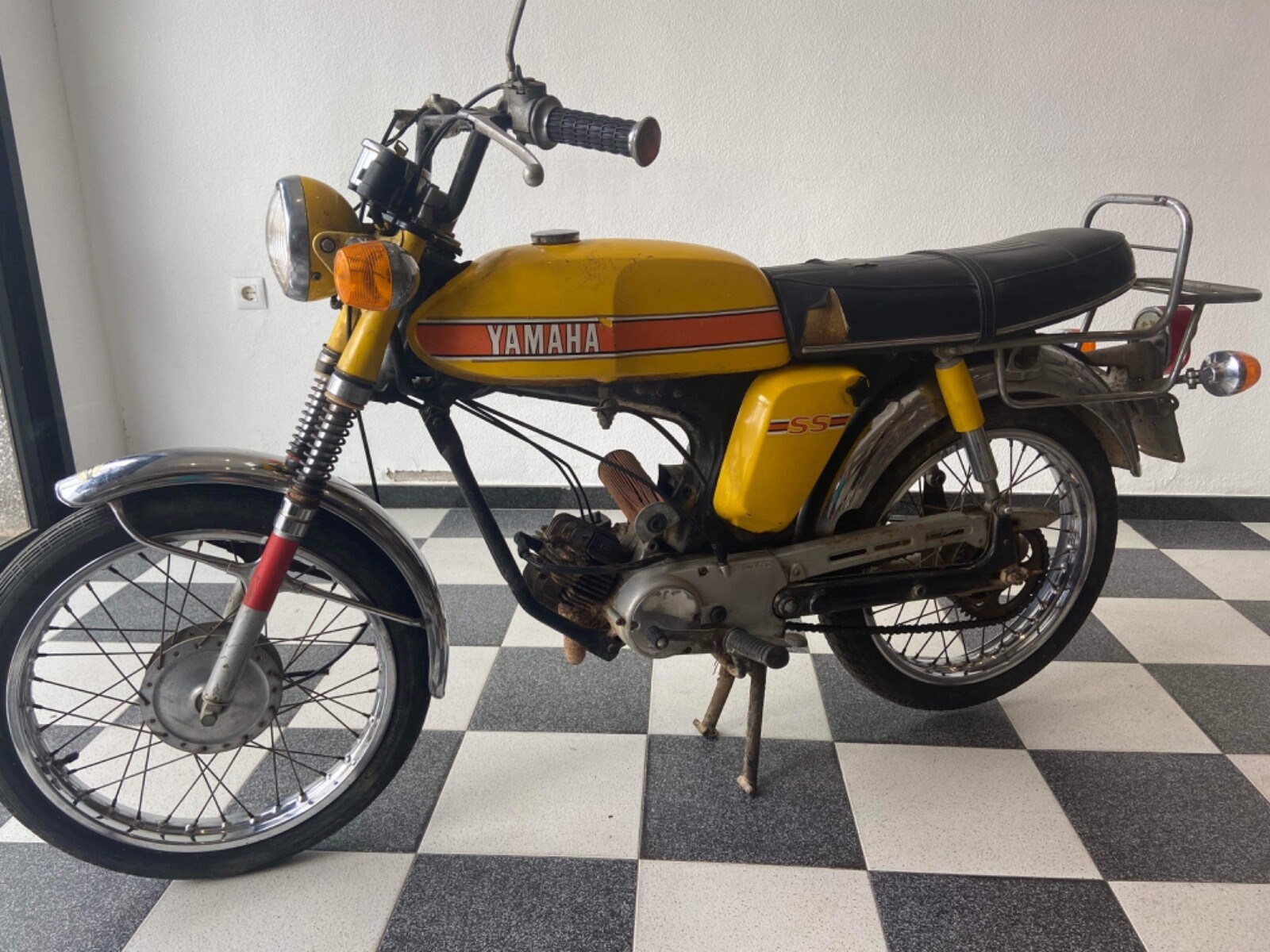 1976 Yamaha FS1E SS Fizzy German Import With Only 10,000 Kms All Original
Restoration project very rare early SS model
Rare iconic Yamaha FS1 (G) 1976 German import with paperwork. Early SS model before it was dropped by Yamaha as Honda didn't approve.
The English version was slightly different but this is a genuine FS1 G showing just over 10,000 kms which I cannot verify as correct. Obviously the bike has not run for many years but would be an ideal restoration project.
All original paint and chrome work as only original once. Seat cover is damaged but all there to repair or replaced. Engine is unknown as the kick start spring is slipping
It comes with both left and right handle bar switches
Bought with another bike from Valencia but not really my thing. Would make great winter restoration for this iconic Japanese classic
Registration is a very easy process and once uk registered would be tax and mot exempt .
Located sw France at present but can be delivered to the uk