1976 Suzuki TS125
View on eBay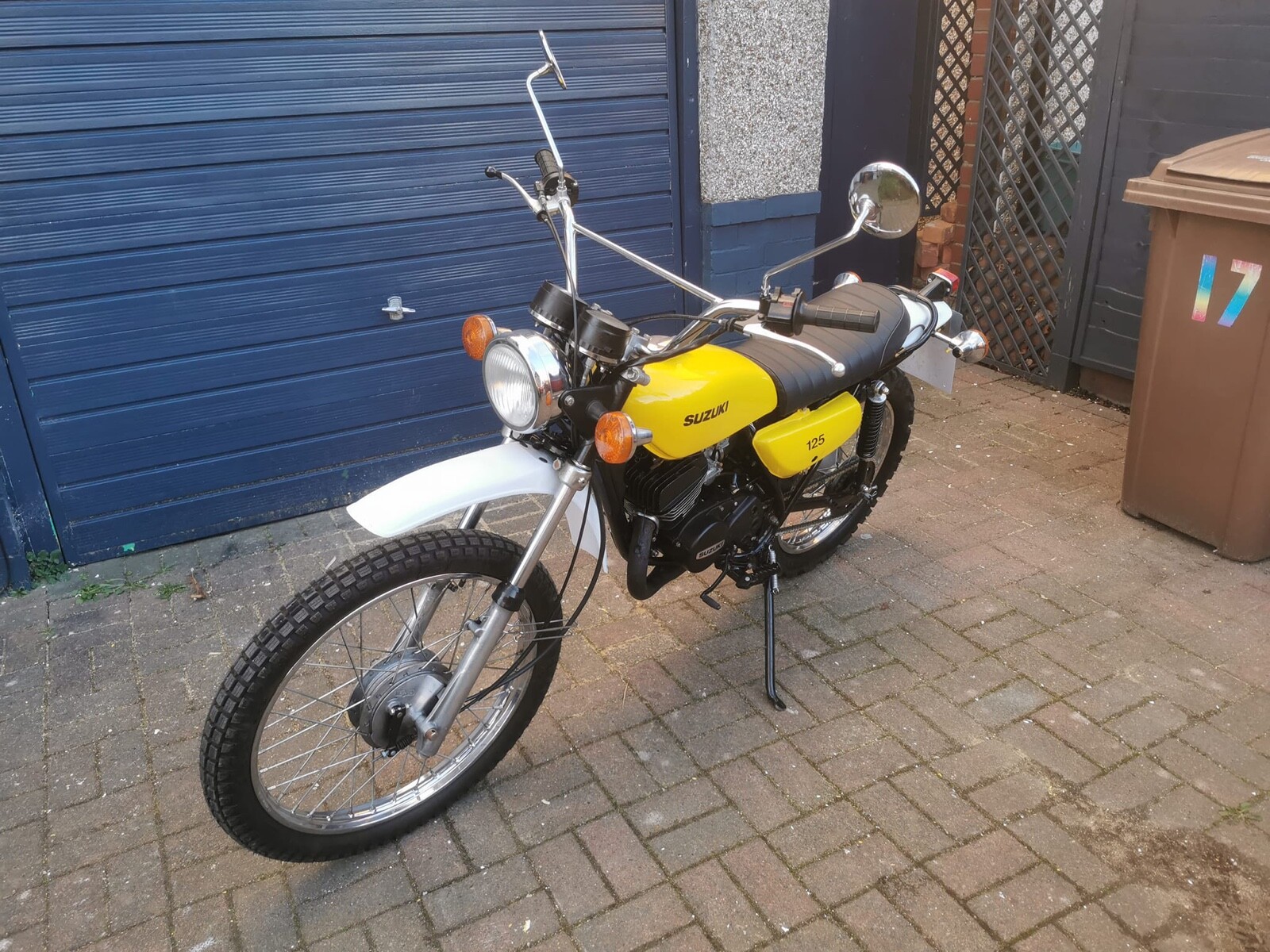 I purchased this bike in October 2022 from a local restoration enthusiast. It required some electrical work which was completed at a nearby garage. After a few rides, the bike stopped running, and it appears to be a mechanical issue. As I have no expertise in motorcycle repair, I prefer to sell it to someone who can properly diagnose and repair the issue, or use it for parts.
The kickstart still turns over with compression, and the indicators work. However, the headlight and speedometer do not function. During my few rides, the bike ran beautifully.
The bike comes with its V5 document, and it is registered as a 1979, although it is a 1976 model. Tax and MOT are exempt.
Overall, the bike is in good condition with only a few scratches on the tank as shown in the pictures.
The bike is located in Barrow in Furness and available for collection. Please contact me if you are interested in viewing the bike.
eBay item number: 285174240257