1976 Suzuki RV125 UK Sand Bike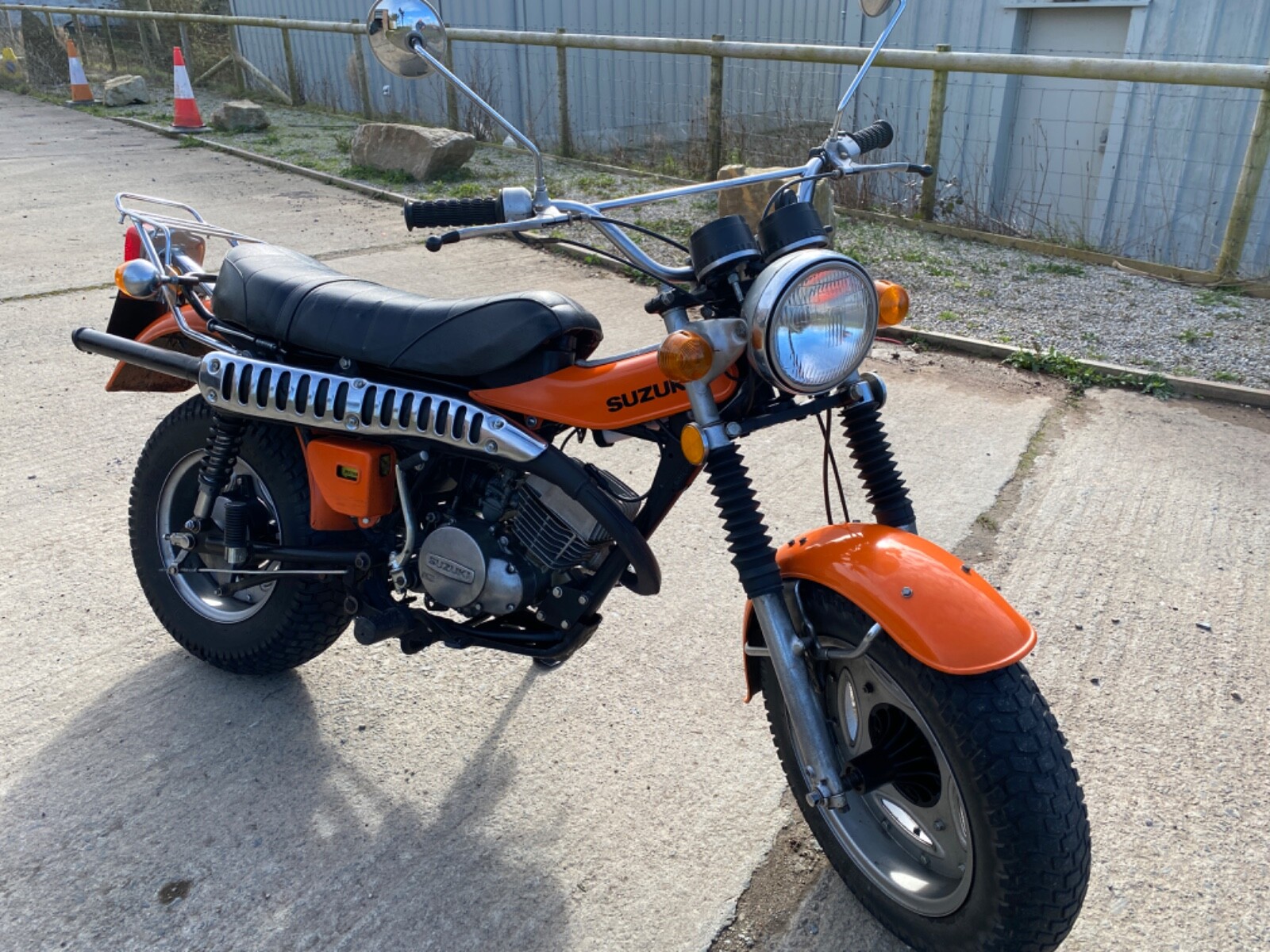 1976 Suzuki RV125 UK Sand Bike 
For sale is my 1976 Suzuki RV 125 Sand Bike, a UK model that I have owned for a couple of years. I've had my fun on it and now it's time for someone else to enjoy. The bike was restored approximately 5 years ago and is in good condition for a 47-year-old MOT and tax exempt bike. It has been re-sprayed in a nice orange color, although it still shows as its original blue on the V5 document.
The bike runs well, but the electrics are 6V, so the lights are not very bright. It appears to have a new piston and has good compression. It also has a K & N air filter and has apparently been re-jetted for this. It starts okay when cold but can be a bit temperamental when warm, so it could probably do with some tinkering on the carb and points.
The bike rides a bit strangely with the big tires, but it's lots of fun and always gets admired when I take it out. It also has a nice little rear rack that cost £250 a couple of years ago, although it's not the original hand pump.
If you have any questions, feel free to ask. The bike is available for viewing before purchase, and cash on collection is preferred.