1976 Suzuki GT750 Kettle Custom Great Condition
View on eBay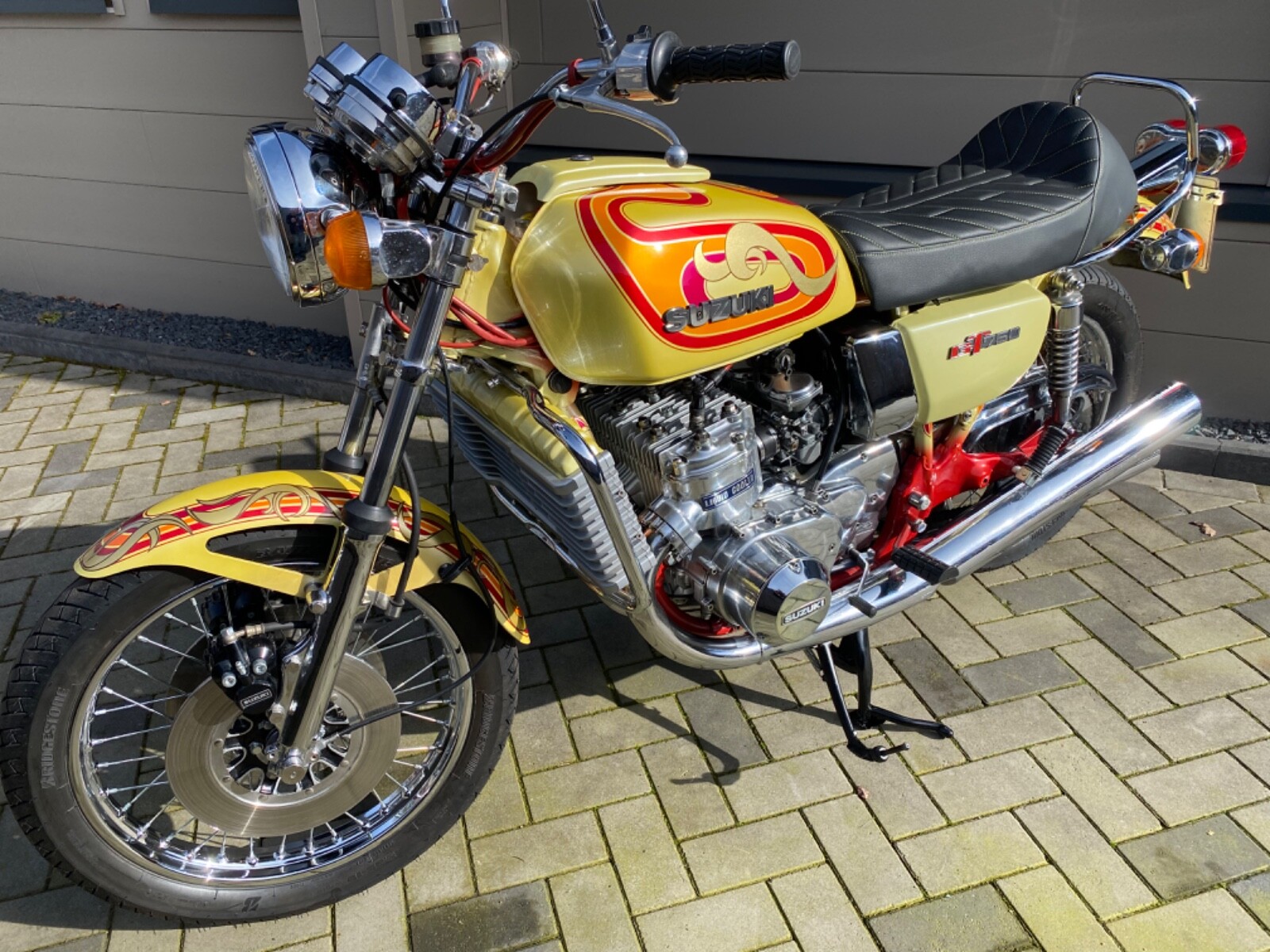 1976 Suzuki GT750 Kettle Custom Great Condition

Due to a lack of space, I am reluctantly selling one of my bikes. This is a stunning Suzuki GT750 in excellent condition, with a very desirable iconic paint color that really stands out in the sunlight with its pearl and gold finish.
Despite the 45-year-old paint job, it still looks great and comes with some highly sought-after extras and unique features for a 1976 model.
This bike would be perfect for riding to meetings and shows, and is sure to turn heads wherever you go. The engine has recently been restored and has a current mileage of 50827 km, up from 50806 km.
As this bike needs to be deregistered for export, bank transfer is the only available payment method. Additionally, please note that this is a European bike, not an import from the US or Canada.
eBay item number: 266193773349