1976 Suzuki B120 Project Needs Finishing 
View on eBay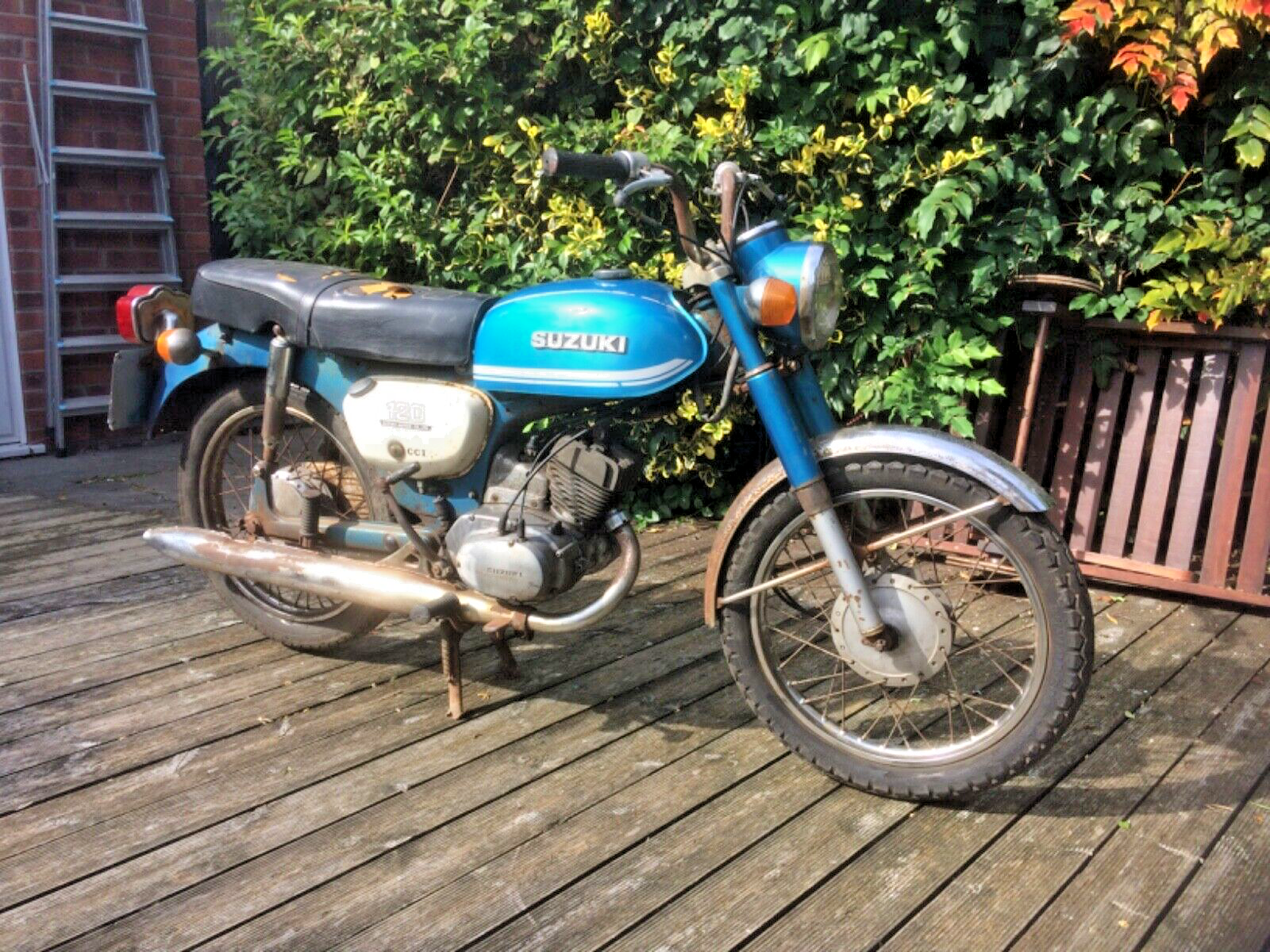 1976 Suzuki B120 Project Needs Finishing 
Up for auction is my lovely little Suzuki B120, which I bought back in 2019 in its original and complete standard condition. Unfortunately, the engine was weather-seized and nothing else worked, and it had no keys. Therefore, I stripped it down and began the restoration process, which has resulted in the bike you see here.
The rolling chassis has been restored, and I have cleaned, serviced, or replaced many parts along the way, including:
New tyres, tubes and tapes
New brake pads, cables, etc.
New battery, coil, HT cable, plug and cap
New fork seals and oil, handlebars and mirrors
Cleaned the wiring and got all the electrics working
New keys cut for the original ignition switch
Ultrasonically cleaned the carb and bench set it, and bought a new air filter
New seat cover on the original solid seat pan
New drive chain, etc.
The tank is usable and clean inside, and I have kept most of the original parts that I replaced. The only things left to do are to reassemble the motor (which I have a good secondhand crankshaft for, along with a new full gasket set), and weld or plate a small hole in the silencer, as seen in the pictures.
The V5 is in my name, and the bike is Tax and MoT exempt. I am losing my storage facility soon and do not have the time to finish it, so I hope someone can appreciate the work that has gone into it and give it a good home.
The bike will be loosely assembled for the pictures but can be tightened up or taken apart to fit in a car, depending on your preference. If you have any questions, feel free to email me through eBay.
Thank you for your interest, and happy bidding!
eBay item number: 125803642376