1976 Suzuki B120 Project Needs Finishing 
View on eBay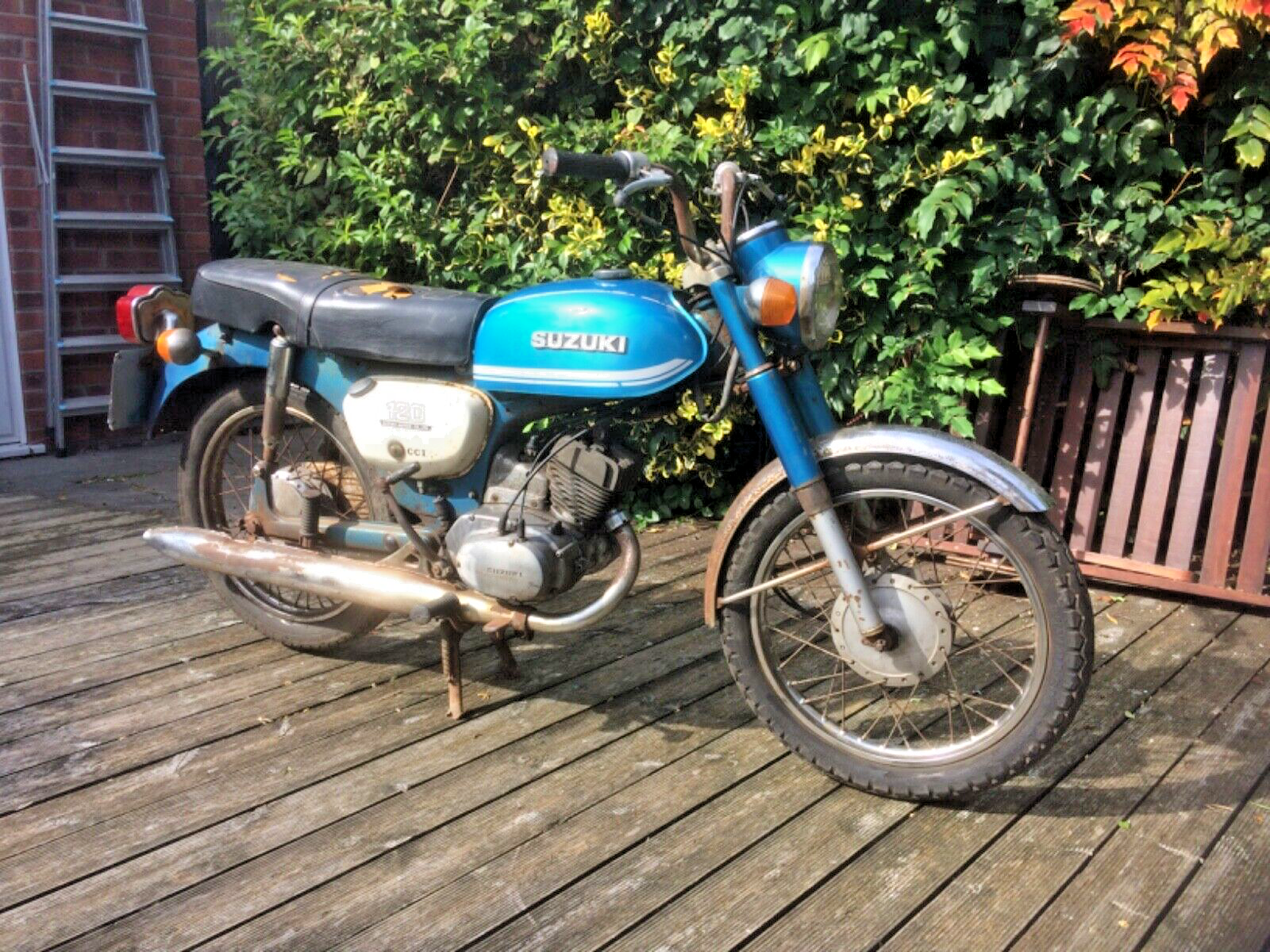 1976 Suzuki B120 Project Needs Finishing 
Welcome to the auction for my Suzuki B120, a lovely little bike.
I bought it in 2019 as shown in the opening picture, but unfortunately the engine was weather-seized and not much else worked. It also had no keys. So, I began to strip it down, and sent the engine to an engineer friend to investigate the cause of the seize-up. There wasn't much wrong, just a little wear on the main crankshaft. I sourced a good secondhand part, and it's now ready to be reassembled with a new full gasket set.
In the meantime, I restored the rolling chassis by cleaning, servicing, and replacing parts as necessary. I replaced the tyres, brake pads, cables, battery, coil, HT cable, plug and cap, fork seals and oil, handlebars and mirrors, and cleaned the wiring to get all the electrics working. I also had new keys cut for the original ignition switch, ultrasonically cleaned the carb and bench set it, bought a new air filter, and fitted a new seat cover on the original solid seat pan. I replaced the drive chain and kept most of the original parts that I replaced. The tank is reasonably clean inside.
Unfortunately, I now have no time to finish it, as I am losing my storage facility soon. All that's left to do is to reassemble the motor and weld or plate a small hole in the silencer (as seen in the pictures).
The bike comes with a V5 in my name and is tax and MoT exempt, of course. I can take it apart to fit in a car as it's only loosely assembled for the pictures, or I can tighten it up if you wish.
Thanks for looking, and if you have any questions, please email me via eBay.
Regards, Tim.
eBay item number: 125817429756