1976 Moto Morini 3 1/2 Strada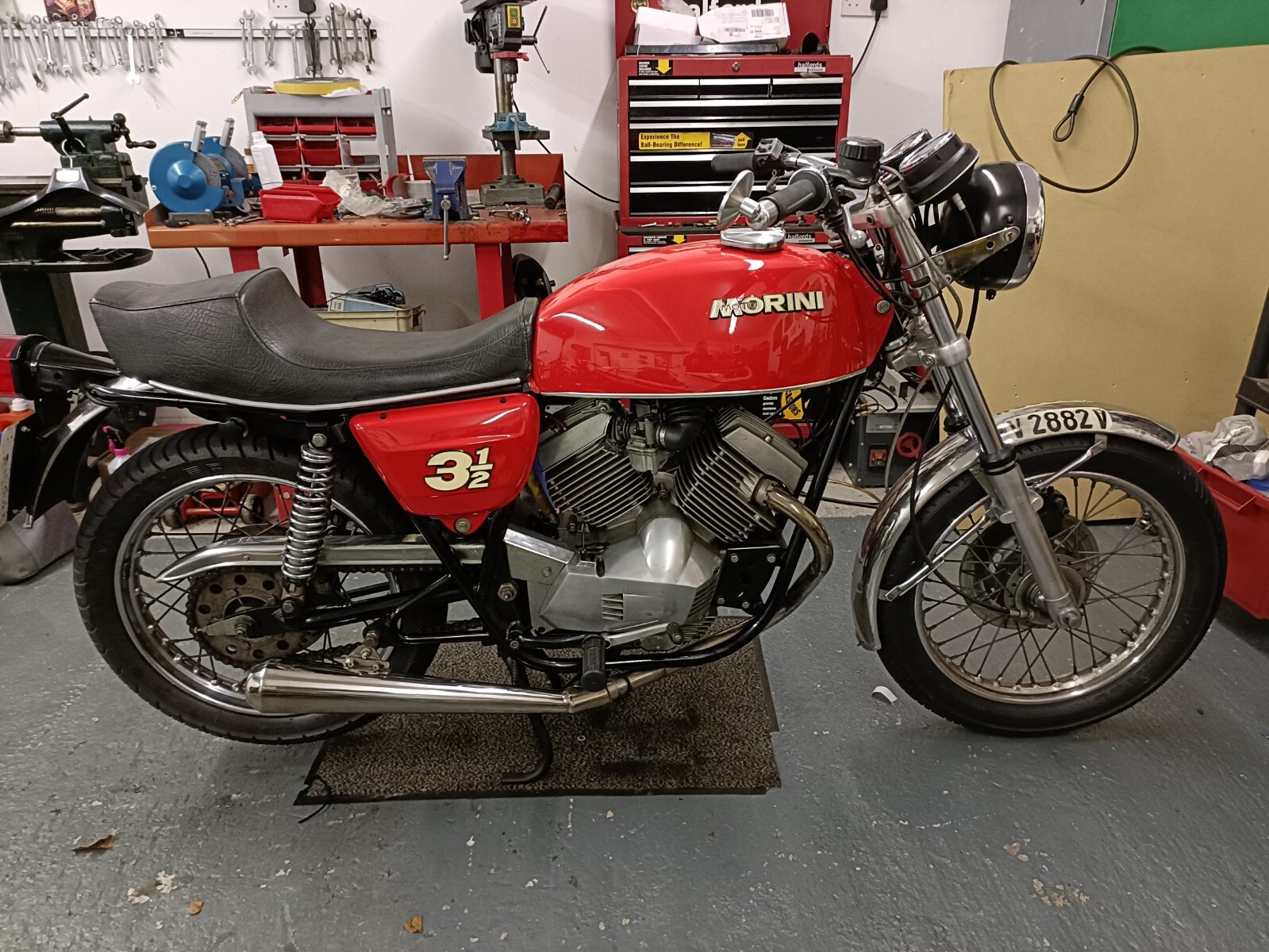 Lovely example of the veritable 350cc V Twin Moto Morini.
This example is the rare (1 year only) model that has spoked wheels and a front disc brake. It has had considerable attention lavished upon it and is in clean and tidy order throughout.
Recent work has included an upgrade to the charging system by fitting a new high grade Regulator/Rectifier.
The Cambelt has been changed in December 2022 with a receipt for the new belt. The old belt has been cut and date marked as an additional record of the change.
The Metzler tyres are recent and in good condition with plenty of tread. Tinware, exhaust system, handlebars and switchgear in fine order. Wheel rims are a bit scruffy but original.
Post expires: 01-02-2023