1976 Montesa Cota 247 Trial Bike
View on eBay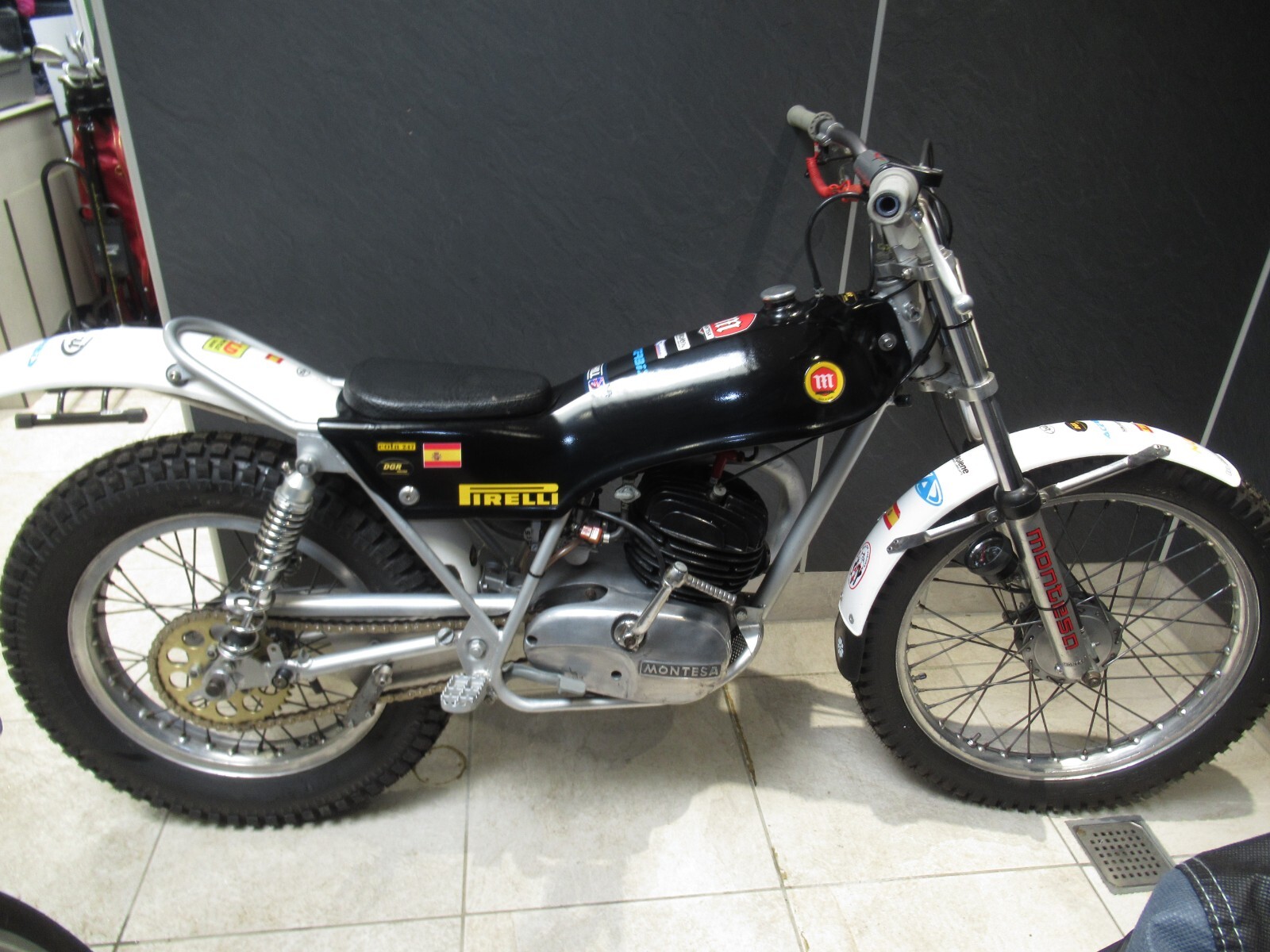 1976 Montesa Cota 247 Trial Bike

For sale is a 1976 Montesa Cota 247 twin-shock trials bike that has been extensively refurbished. The bike features new tyres, chain, sprockets, and an OKO carb. All bearings and seals have been replaced, including the main bearings and seals. The breathers have been modified to a modern standard to prevent the Montesa water ingress oil leakage that was common with the original system. The exhaust has been de-carbonised, with the centre section cut open, cleaned, and re-welded. The end section silencer is a new aftermarket part.
A modern OKO carburettor upgrade has been fitted, which runs smoothly. The bike has been rebored to the second size, with a new piston and ring and all gaskets replaced. It features a decompressor, which is invaluable when coming down steep gradients. The bike does not have electronic ignition, but it has had a new condenser and points fitted.
The rear Betor alloy expert is new, while the front forks have been completely stripped and refurbished with new bushes and seals, allowing them to function as well as they ever did. The bike comes with brand new Pirelli trials tyres, wide footrests, and plastic mudguards, as well as a set of as-new alloy mudguards. It also has new wheel bearings and brake shoes, a new chain and sprockets, and an aftermarket chain guard. Domino handlebars and risers have been installed.
While the engine and frame numbers do not match, the previous owner confirmed that a different engine had been fitted at some point during the bike's 47-year history. The bike has been priced to sell and is ready to use. Cash on delivery is the only accepted payment method, and the bike must be collected in person from Hexham, Northumberland. There is no warranty given or implied, and returns are not accepted. The seller is open to questions and queries.
eBay item number: 256007668636