1976 Kawasaki KZ900 A4 Project Bike Spares Repair Engine Frame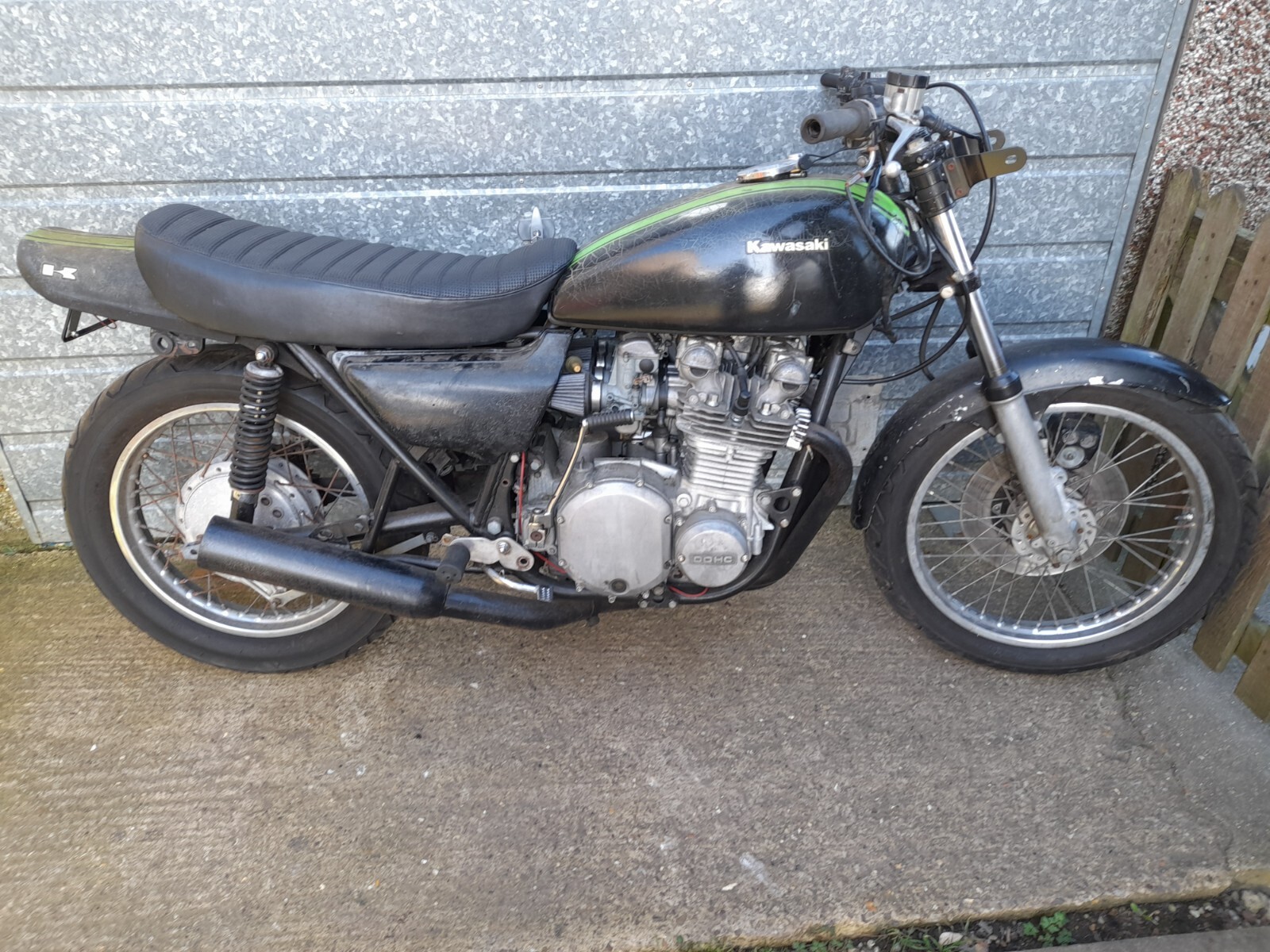 1976 Kawasaki KZ900 A4 Project Bike Spares Repair Engine Frame

For sale is a 1976 Kawasaki KZ900/Z900 that was imported from the USA (Colorado) by DK Motorcycles about 8 years ago. The American Certificate of Title is available. The bike has been stored in a garage since then and is a non-runner at the moment. It supposedly ran when it arrived in the UK, but this cannot be confirmed. The engine turns over nicely by kick start, and the bike is registered on the NOVA system, although the paperwork to prove this has been lost.
The paint is poor and has cracked due to heat in the USA, but over 90% of it is still there. Some parts will be needed to restore the bike, and there is no original ignition switch, only a makeshift one from the USA. The bike comes with a few spare parts, including a rear seat lock, key, headlight/tachometer, and other bits and bobs.
This is a project bike and will require some work, so it's not a quick fix. The frame number is Z1F-510013, and the engine number is Z1E 124531 (see photos). The bike is being sold in a no reserve auction, and viewing by appointment is available. Offers will be ignored, as the auction will not end early.
Please note that this is a private sale, and the bike is being sold as seen for spares or repair, with no warranty implied or given. If you have any questions or would like specific photos, please do not hesitate to ask.