1976 Honda XL250 K3 Motorsport Classic Trail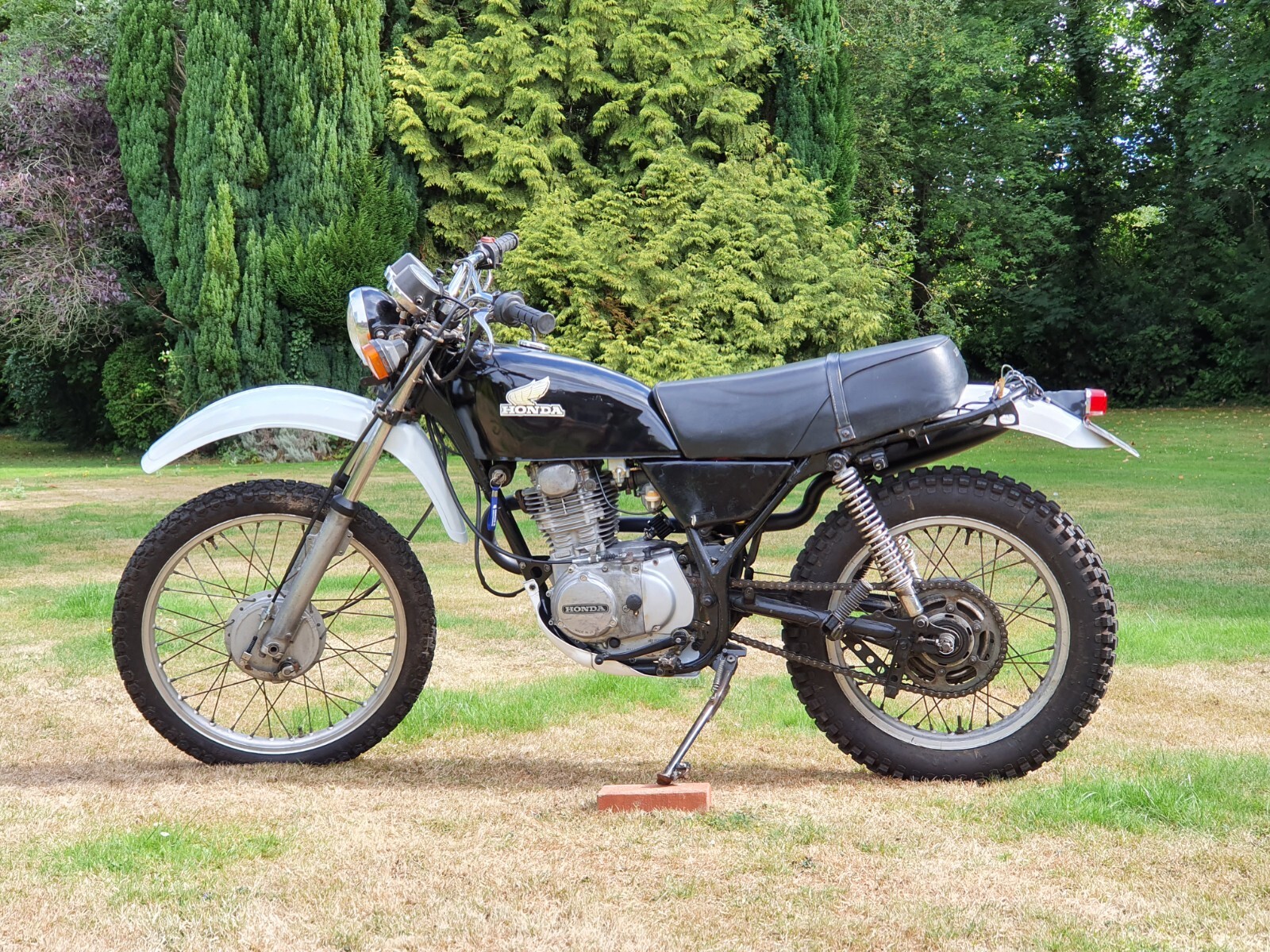 1976 Honda XL250 K3 Motorsport Classic Trail

For sale is a 1976 Honda XL250 K3 Motorsport, a rare and highly sought-after classic trail enduro twin shock bike from the 1970s. This bike is a great investment as its value is rapidly increasing.
It is road registered with a V5C present and is exempt from both tax and MOT. The bike has recently undergone a top-end engine rebuild, which included a new piston, new rings, all new seals, o-rings, gaskets, dowels, and lapped valves with new stem seals. It has covered approximately 500 miles since the rebuild and has plenty of power and great compression.
Many recent maintenance tasks have been performed, including fitting a new air filter, spark plug, fuel petcock, throttle cable, brake cable, clutch cable, grips, restored and repainted exhaust with new exhaust gasket, ultrasonic cleaning of the carburetor with new jets, and more.
The bike also comes with spare parts such as the original front mudguard, fully restored original rear light unit (currently fitted with a trail style light), side panel cover, indicators, chain guard, spare bottom end gasket, and more, some of which are shown in the photos.
Additional photos and videos of the bike running are available upon request. Please send a message for further details.
Click Here to View on eBay