1976 Honda GL1000 (GL1) 998cc Absolutely Superb Machine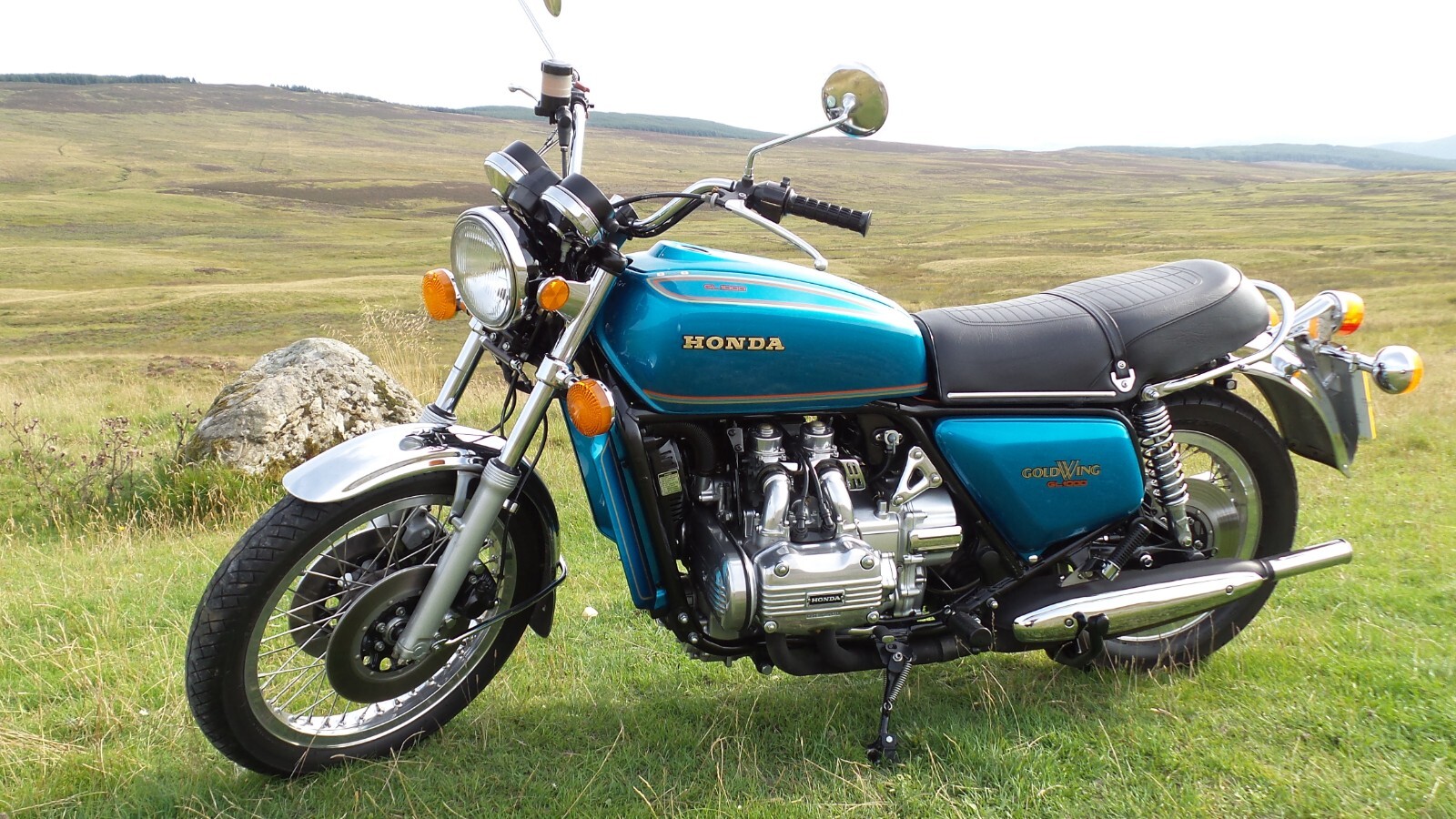 1976 Honda GL1000 (GL1) 998cc Absolutely Superb Machine

For sale is my beautiful 1976 Honda GL1000, which is in exceptional condition. I purchased the bike fully restored from Germany five years ago with only 3000 km on the clock. Since then, I have ridden it for just over 8000 km (about 4970 miles). The bike has a small round orange tail light, which was originally designed for the 1976 German market. The previous owner in Germany invested a significant amount of money and time to restore the bike to such a high standard, and I have kept all of the receipts as proof. The only modification I have made is to fit modern brake lines for safety purposes. As a classic bike, the Honda is exempt from road tax and MOT and can be insured for a very reasonable price.
The reason for selling is due to my back problems, which have made it difficult for me to handle this heavy bike. Therefore, I have only taken it out for a few trips during sunny summer days to keep everything running smoothly. Additionally, I store the bike in a "bike bubble" every September until May (see last photos), which will be included in the sale.
Although there may be cheaper options available, restoring a bike to this level of quality can cost thousands of pounds. The engine runs smoothly, and everything on the bike is in perfect working order, with no need for further adjustments or repairs. It has been a difficult decision for me to sell this exceptional machine, as I know I will never find another one like it. If it sells, then great, but if not, I am content to continue enjoying it for a little while longer, provided my back allows it.