1976 Honda CB750K Four Unregistered US Import
View on eBay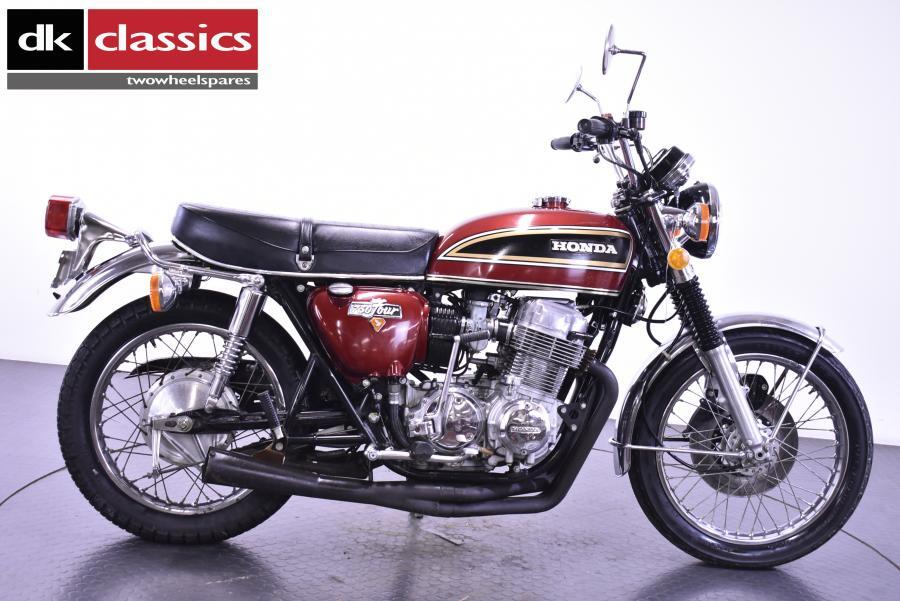 1976 Honda CB750K Four Unregistered US Import 
Up for sale is a highly desirable 1976 Honda CB750K, which is Tax and MOT exempt. The bike has recently been imported from North America, where it has been kept in excellent condition due to the kinder climate. The odometer is showing 15098 miles, but we have been unable to confirm the accuracy of this reading.
The bike is missing a few parts, such as the ignition key, seat lock assembly, and battery, and has been in storage for some time. As a result, the paintwork is faded, the tyres are perished, the master cylinder is not working, and the wheel rims are rust pitted.
However, there is good news as well. The bike in the pictures is the actual one being sold, and it is every bit as nice as it looks. The forks and yokes look straight and clean, the mudguards are solid and tidy, and the taillight, headlight, and hangers are all in good condition. The instruments and switches also look good, and the carburettors are free-sliding off the twist grip. The paintwork is slightly faded but solid, with only minor dents, marks, and scratches in the original paint on the fuel tank. The seat base is in good condition, and the indicators and chain guard are tidy, as is the grab rail. The engine is cosmetically clean, turns over nicely off the kick starter, and sounds and feels great, with compression. And best of all, when connected to a good battery and fed fresh fuel, it fires, starts, runs, and revs nicely.
Please check out the pictures, and feel free to contact us with any questions.
eBay item number: 314466935236