1976 Honda CB750A Automatic Unregistered US Import
View on eBay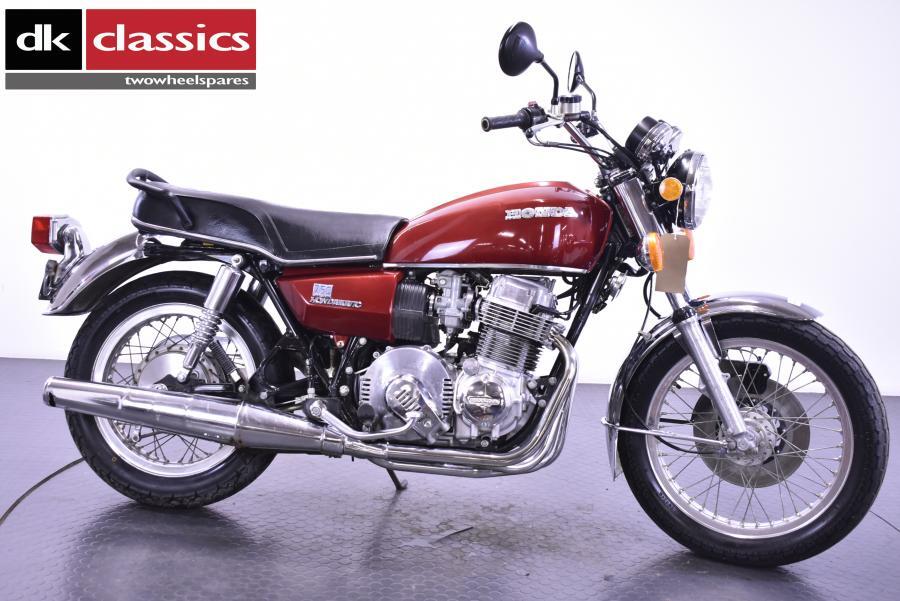 1976 Honda CB750A Automatic Unregistered US Import 
This 1976 Honda CB750A Hondamatic is a highly sought-after and respected classic motorcycle that is both tax and MOT exempt. It has recently been imported from North America and has only covered 21242 miles, which is unverified. The bike has been stored in a dry place for a long time and is in remarkably original condition, with only the rear indicators missing.
However, due to being stored for a while, the battery is flat and the paintwork is slightly faded. The tyres and seat cover are perished, and the silencer is rotten at the end. The fuel tank has been leaking from the left-hand seam underneath.
Nonetheless, the bike is a great find, and it is in very good condition for its age. The wheels are straight with nice clean alloy rims, good hubs, and a working master cylinder. The forks and yokes look straight with good chrome and clean alloy, while the mudguards are both solid and tidy. The taillight assembly is good, as are the headlight and hangers. Instruments and switches look good, and the carburettors are free sliding off the twist grip.
The paintwork is slightly faded but still solid, while the seat base is in good condition throughout. Front indicators are tidy, and the chain guard is also tidy. The engine is cosmetically clean, and it fires, starts, runs, and revs well when we hooked it up to a good battery and fed it fresh fuel.
This is a brief description, and if you require further information or more pictures, please feel free to message or call us.
eBay item number: 334785914538