1976 Honda Cb550K
View on eBay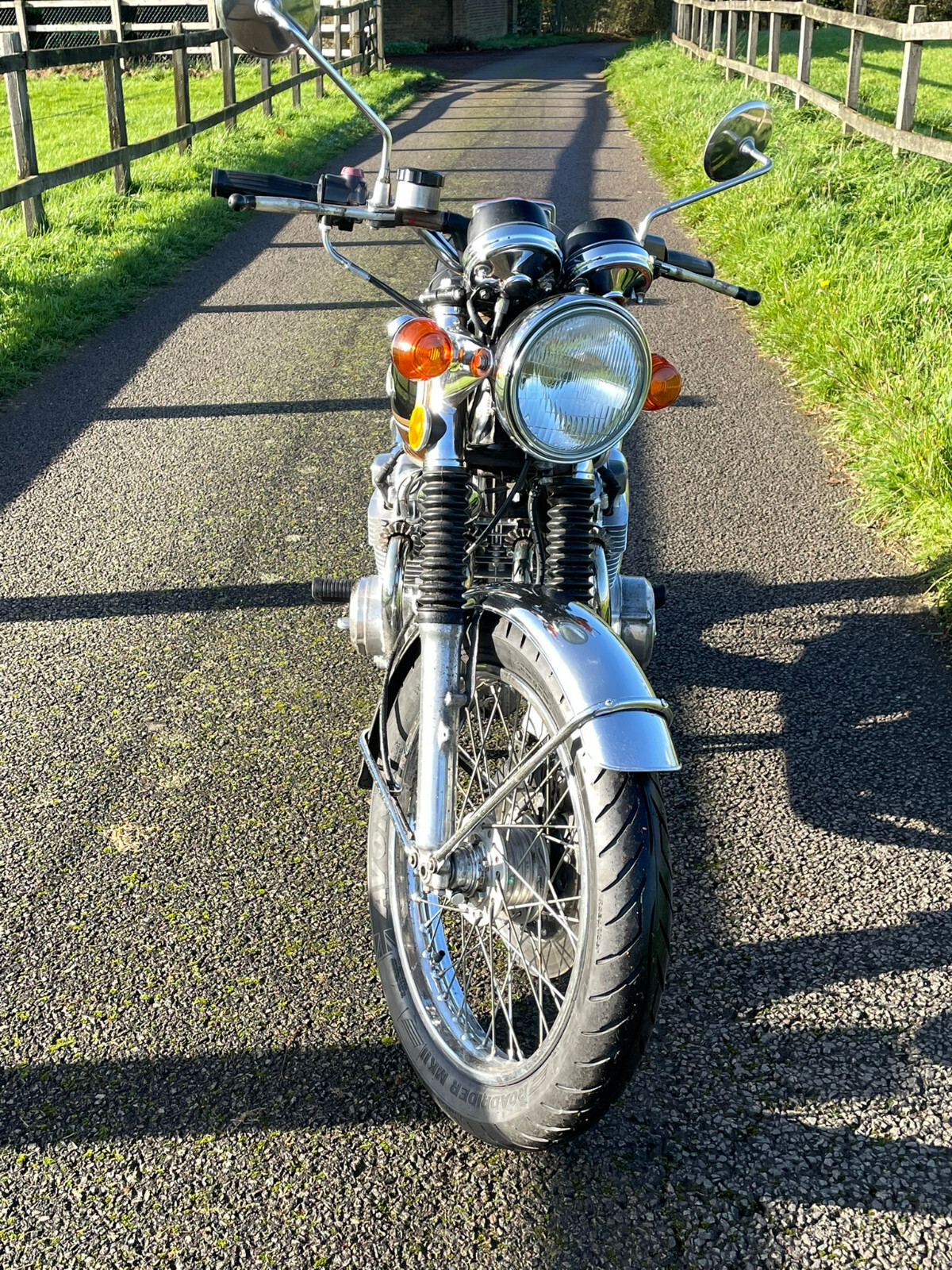 1976 Honda Cb550K
Classic original motorbike with low miles
For sale is a rare and sought-after 1976 Honda CB550K, originally manufactured in April 1976 for the American market and imported to the UK by Triad in Brighton. The bike is completely original and finished in the correct one-off colour for 1976, with a vintage Japanese Motorcycle Club dating letter confirming the original frame and engine numbers. The bike has been in dry storage for a considerable time and only shows 26,000 miles, although we cannot confirm this mileage reading.
This CB550K has been lightly recommissioned with modern upgrades, including new tyres, electronic ignition, new handlebars, new indicators front and rear, new mirrors, new four into four exhausts, and new seals in the carburettors. The bike also comes with a new seat cover, vintage number plate, new ignition switch, seat latch and steering lock. The engine performs exactly as it should, with no smoke or rattles, and has been degreased, cleaned, and painted. The compression test showed that all cylinders are consistent and within factory spec, and the bike starts first time with either electric start or kick start.
The bike needs nothing other than riding and is exempt from MOT and road tax. This CB550K is a lovely thing to own, lighter, cheaper, and better handling than its 750 big brother, and nearly as fast. Priced fairly, serious buyers only, please. Payment via bank transfer, and no test rides without money in hand. The seller is also selling their 1974 Honda CB550 café racer with GSXR 1000 front end in the next month.
eBay item number: 275735961064