1976 Honda CB 550 K1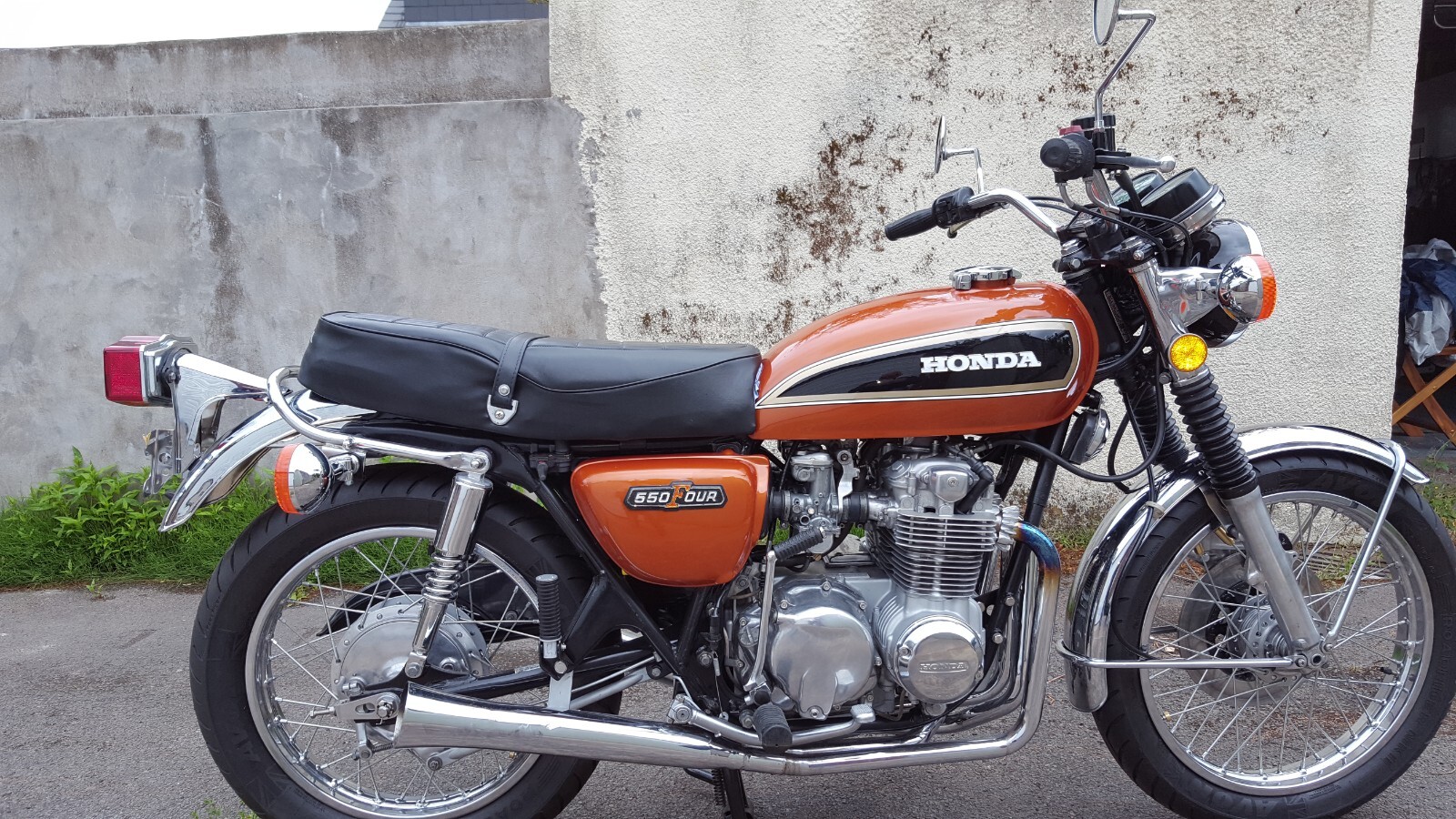 For sale is a Honda CB 550, which has had new 4-into-4 exhausts and mudguards fitted. The bike has electronic ignition and the carbs have been cleaned, but will need syncing. The brakes and engine are working. This is an American import that has been registered in the UK and the V5 is in my name, but it is currently on SORN. The paintwork has been done at some point, but there is a small dent on the tank that could be repaired, and one of the side panels has a slight crack that has been strengthened at the rear. Overall, this is a nice bike for someone to finish off. The bike is a "P" reg, and the old exhaust is shown in some pictures while the new one is shown in others.
Some light recommissioning will be required as the bike has been standing for a while. I am selling because I am giving up biking later this year.
Thank you for looking.