1976 Harley Davidson X-90 Monkey Bike
View on eBay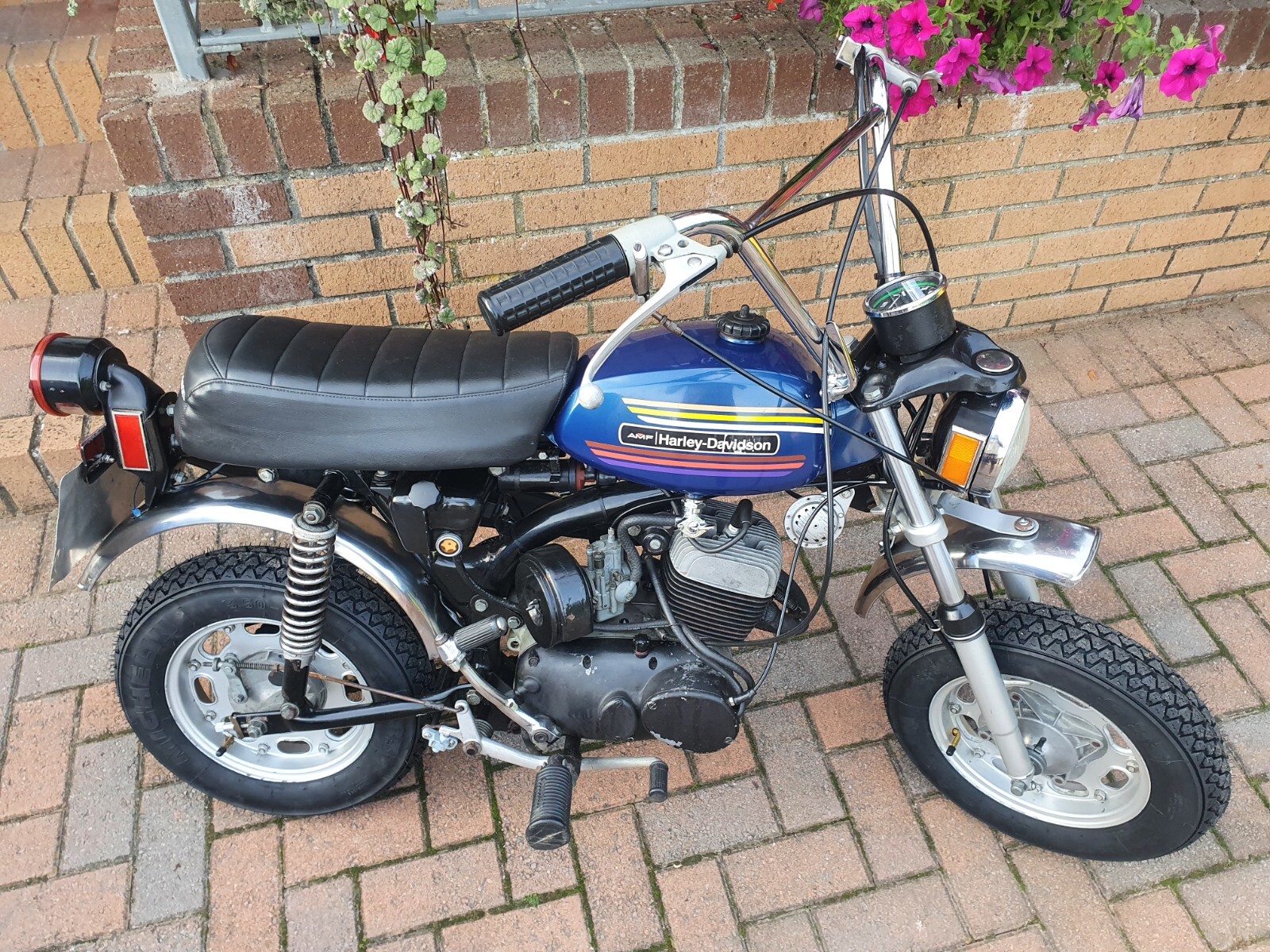 1976 Harley Davidson X-90 Monkey Bike

For sale is an extremely rare Harley Davidson X-90 Monkey Bike. The X-90, also known as the "Shortster," was built by Italian company Aermacchi, originally a fighter aircraft manufacturer during World War I. The X-90 features a 90cc single-cylinder two-stroke engine with 8 horsepower, kickstart-only, and a standard four-speed transmission with a wet multi-plate clutch.
Less than 17,000 X-90s were sold to the public during its production run from 1973 to 1975, and only a small number of these have survived to this day. This 1976 model has been registered since 07/01/1976 and has only covered 3621 miles. It has been dry stored and is in good original condition. The bike has had 7 owners in its 46 years of existence.
Please carefully review the photos provided as the bike has some age-related marks. This motorcycle is currently on SORN and cannot be ridden on the road.
eBay item number: 175664678634