1976 BMW Airhead Clean Project UK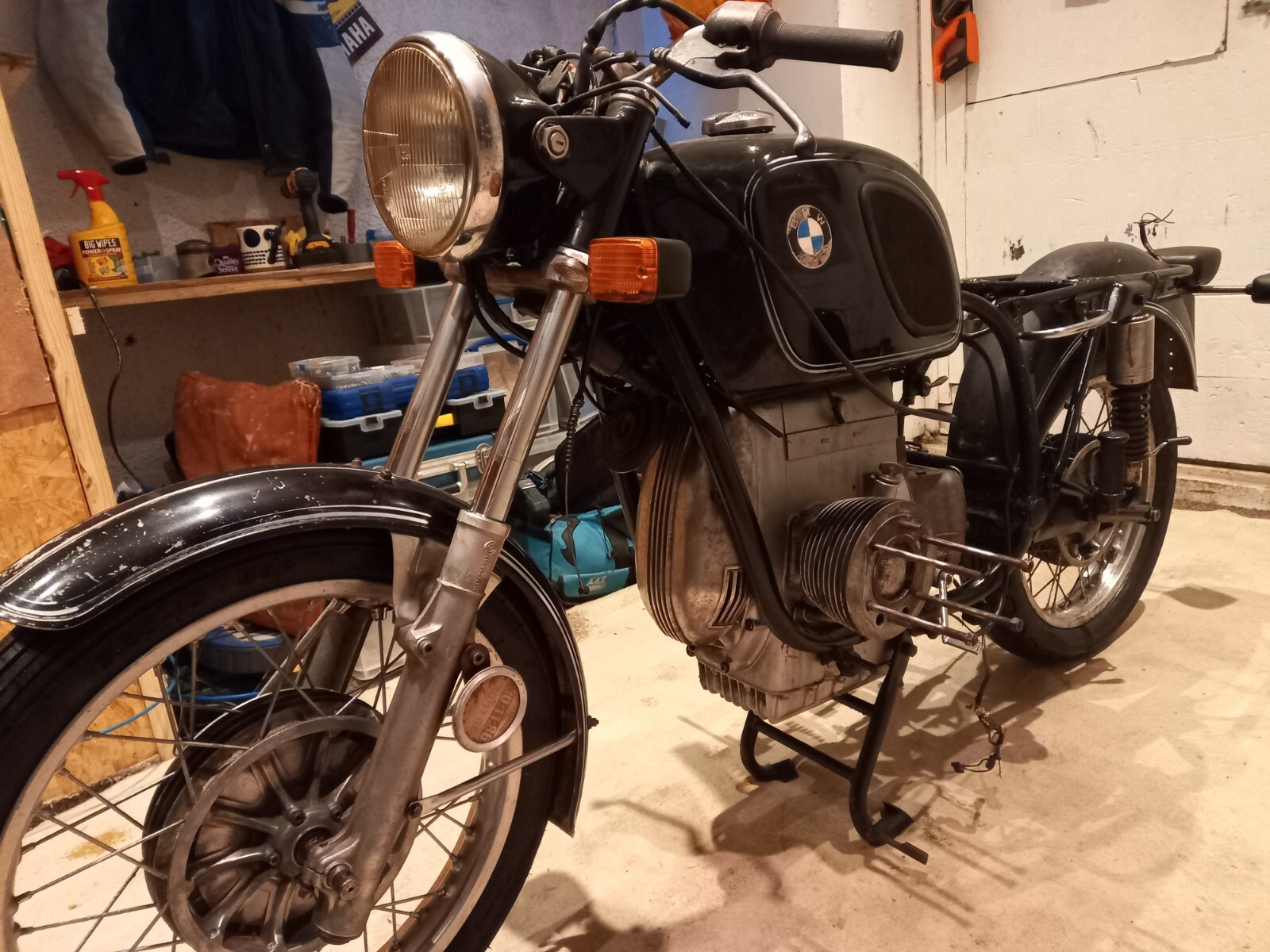 1976 BMW Airhead Clean Project UK

B.M.W AIRHEAD 65 1976
STARTED IN EARNEST ! nice early bike last on road 1986 original shed find would make a really lovely bike wish I had the time for it gearbox clutch all good straight frame wheels recent tyres tubes new TT front spent a fair bit of time working on money sourcing parts nice clean project.
NEEDS MORE TIME WORK THEN I HAVE FOR IT AT MOMENT SO SELLING.
SELLING AS SPARES REPAIR.
MAIN PARTS MISSING EXHAUST / SEAT BASE HAS RUSTED OUT/ SIDE PANELLS MISSING / THE NEARSIDE PISTON IS SEIZED.
OFFSIDE PISTON BARREL HEADS ARE GOOD 42,000 MILES.
U.K BIKE MATCHING NUMBERS.
VIEW NORTH LONDON.
PICK UP ONLY CASH BANK TRANSFER ONLY NEAR OFFERS CONSIDERED.
tank is solid clean inside forks are good time seized piston original clocks were in a box that got damp have good spare clocks og paint new tyres tax disc from 1986 wheels are true frame was cleaned sanded back treated and painted original Bing slide carbs seat has grab rail gearbox is good original numbers worth double or more in parts super original classic when finished.