1976 159 Bulcato Sherpa 350 Trials Bike Full Restoration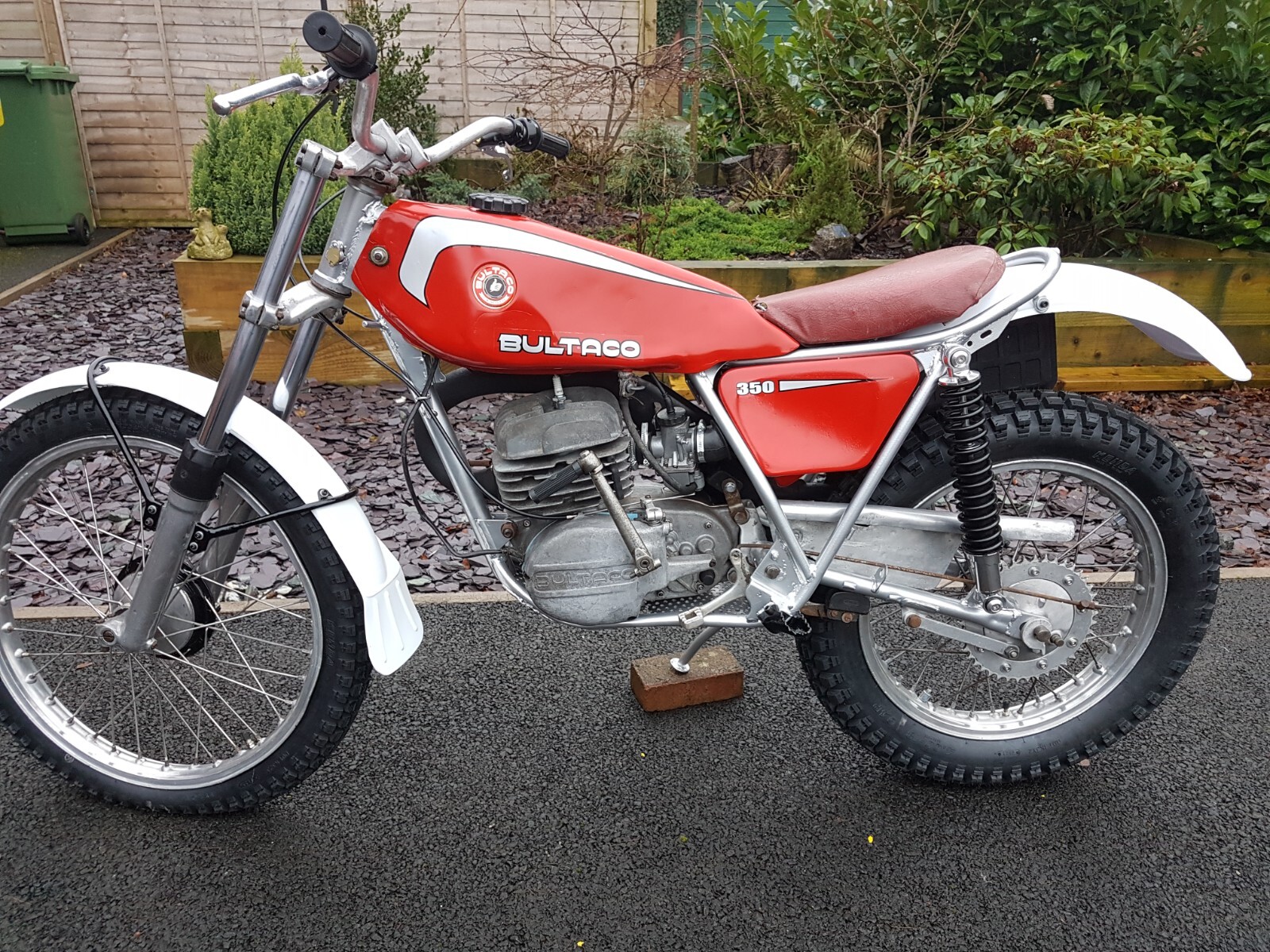 1976 159 Bulcato Sherpa 350 Trials Bike Full Restoration 
Bought just under a year ago as a complete barn find (see pictures).
Matching Frame and Engine numbers.
I have lots of pictures of the starting point and rebuild throughout.
Had ALL the work done! Sandblasted and Powder coated frame and swing arm, Kick start and new suspension bushes fitted, Complete engine rebuild with all new seals etc done by Bultaco specialist, Carb stripped ultrasonic cleaned and new gaskets and seals, folk seals and steering head bearings replaced, refurb wheels and new bearings, New rear shocks, New tyres, Most things replaced and all stainless steel bolts used where replaced.
Original Aluminium tank! Full respray and decals. All new feather light cables, levers and grips. New levers and throttle, genuine Bultaco grips and kick start rubber, new air filter (plus a spare) I am sure I have missed out loads that I have done or bought. I have spent over £2000 on the initial purchase and rebuild so far. I bought it really to rescue it from being completely left to rot away and was realistic enough to know that to do it properly would cost a lot but I wanted to make it ready for another 50 years of riding and to save what was a wreck of a bike, but with fantastic potential. I paid £1000 for it in the condition you see in the barn photos and have spent well over £1000 on it to get it to this stage. Engine work, stripping and powder coating all the parts was £850 on it's own.