1975 Yamaha XS650 Running and Riding UK V5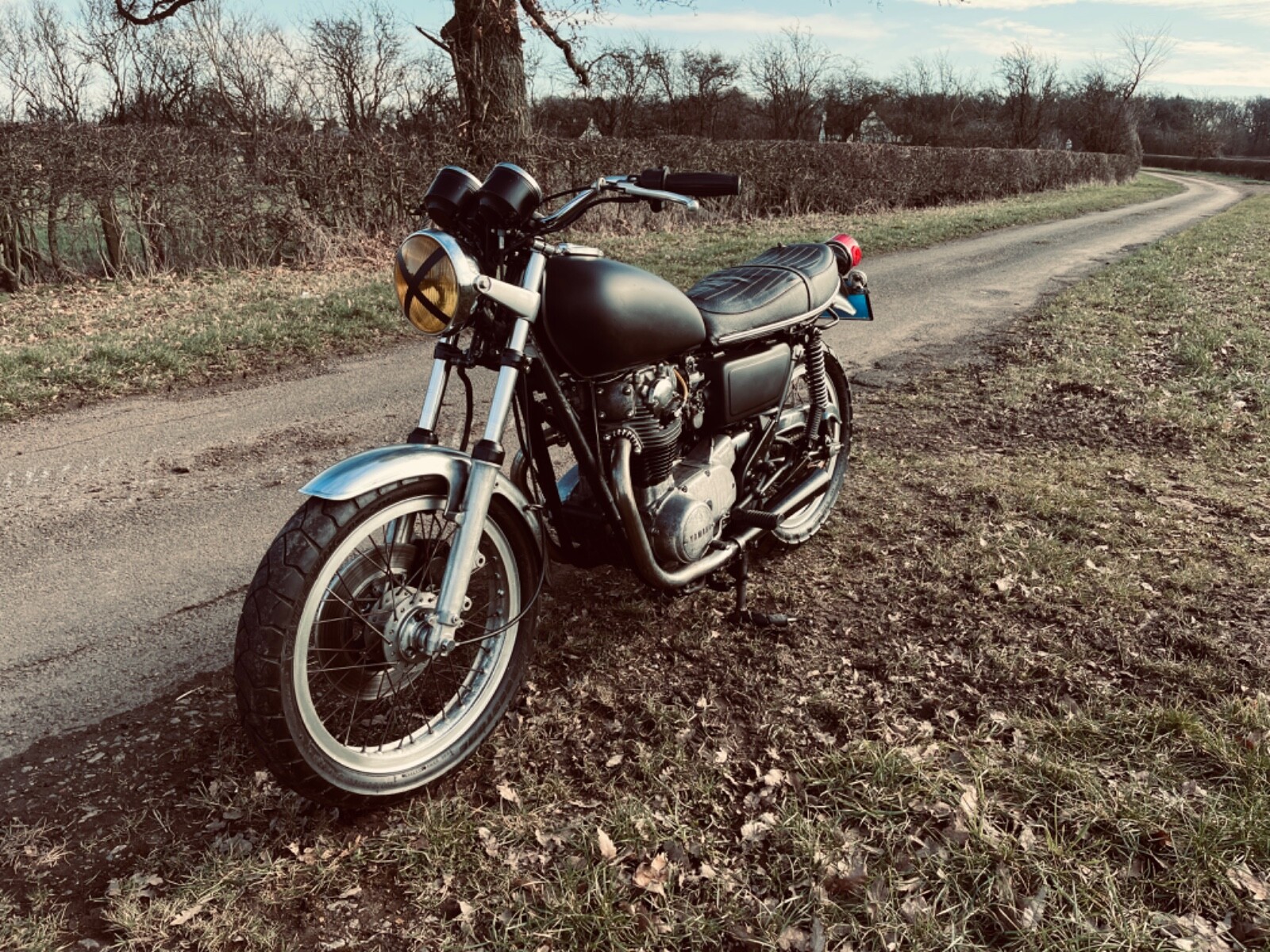 1975 Yamaha XS650 Running and Riding UK V5

I have for sale my 1975 Yamaha XS650 in running and riding condition.
It has a full UK V5 in my name, and an age-related number plate. The colour on the V5 is blue, but the tank and side panels have been painted satin black.
The fuel tank is very clean, and the bike runs and rides well. A UK headlight has been fitted as it's a US import.
Here are some things I've noticed while riding it:
The seat is ripped at the back.
The forks have dropped slightly, so they will need to be stripped and resealed. However, the forks themselves are clean and not pitted.
The yoke bearing has some play.
The kick start is missing rubber, and the end has been modified. I recommend replacing it.
The starter motor is weak, but it kicks over easily.
The exhausts are pitted, but still usable. I would recommend replacing them.
The wheels have flanged spokes that are rusty but still straight. They would look fantastic polished up.
The choke mechanism sticks in the carbs.
The overall paintwork and chrome are pitted and would need attention.
This is a fantastic running project bike that only needs minor work to get it ready for shows or to work on over time. I'm only selling because I've acquired a modern bike to use.
Please feel free to ask me any questions you may have. I can deliver, but please ask in advance. The bike is located in Melton Mowbray, and I prefer payment by bank transfer.
Please note that I do not accept returns, so please do all your checks to ensure you are happy with the bike before purchasing. There are plenty of people who love these bikes, so act fast if you're interested!
Thanks,
Liam