1975 Yamaha XS650 Running and Riding UK V5 Historic Tax Flat Tracker Brat Bike
View on eBay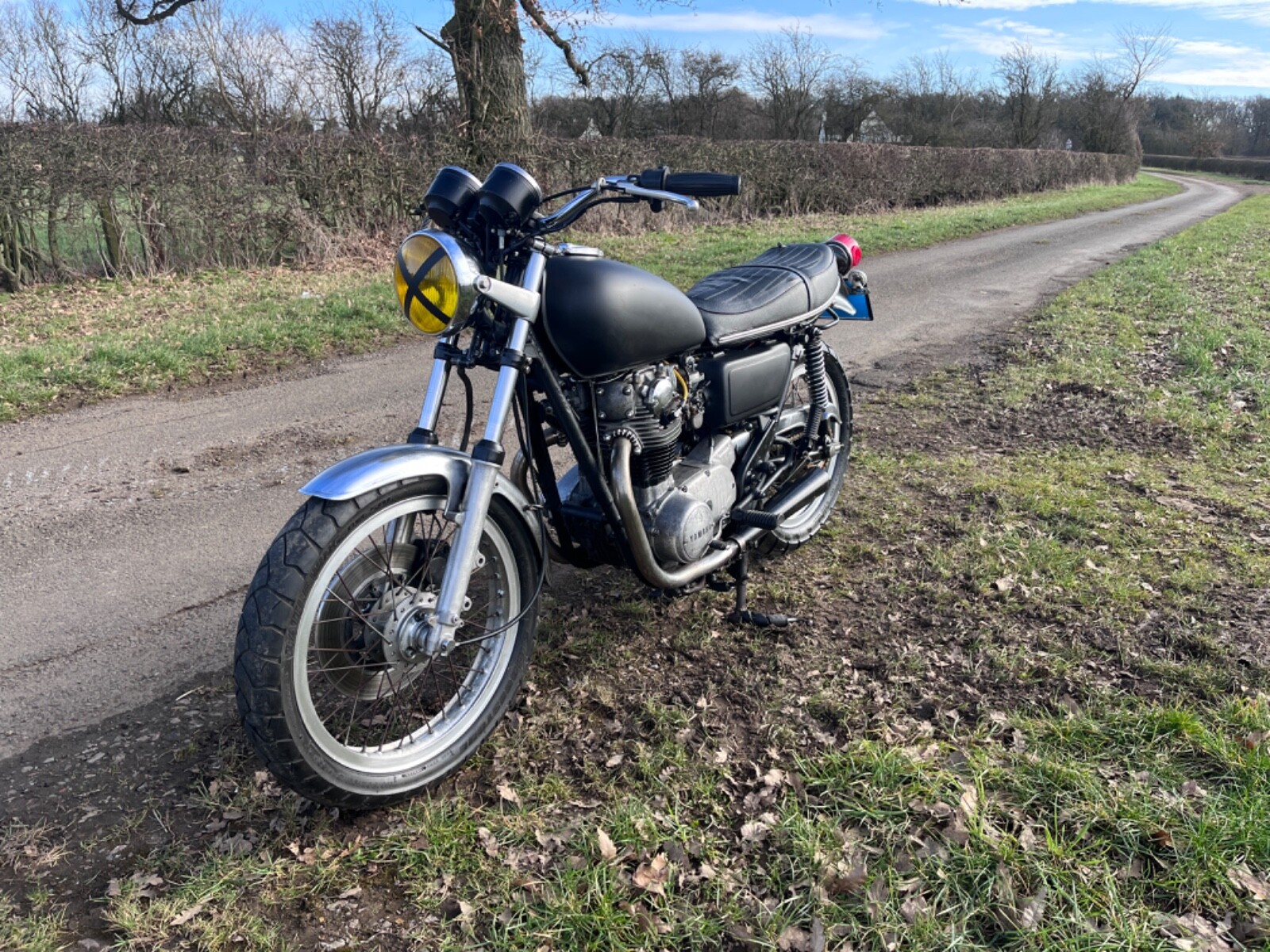 1975 Yamaha XS650 Running and Riding UK V5 Historic Tax Flat Tracker Brat Bike

For sale is my 1975 Yamaha XS650 in running and riding condition. It comes with a full UK V5 in my name and an age-related number plate.
The fuel tank is very clean and the bike runs and rides well. A UK headlight has been fitted as it's a US import.
While riding the bike, I've noticed a few things that need attention. The seat is ripped at the back, the forks have dropped slightly and will need stripping and resealing, the yoke bearing has play, the kick start is missing rubber and has been modified, the starter motor is weak but kicks fine, the exhausts are pitted but still very usable, and the wheels have cosmetic rusty spokes but look straight and would look fantastic polished up. The choke mechanism also sticks in the carbs.
The paintwork and chrome are both pitted and would require restoration or can be used as is.
This bike would make a fantastic on-the-road running project with only minor work needed. It's an excellent bike to get ready for shows or to work on over time. I'm only selling because I've acquired a modern bike to use.
If you have any questions, please ask. I can deliver but ask me in advance. The bike is located in Melton Mowbray, and bank transfer is preferred for payment. Please note that there are no returns, so please make sure you do all your checks and are happy with the bike before buying.
Cheers,
Liam
eBay item number: 115730803956