1975 Yamaha RS125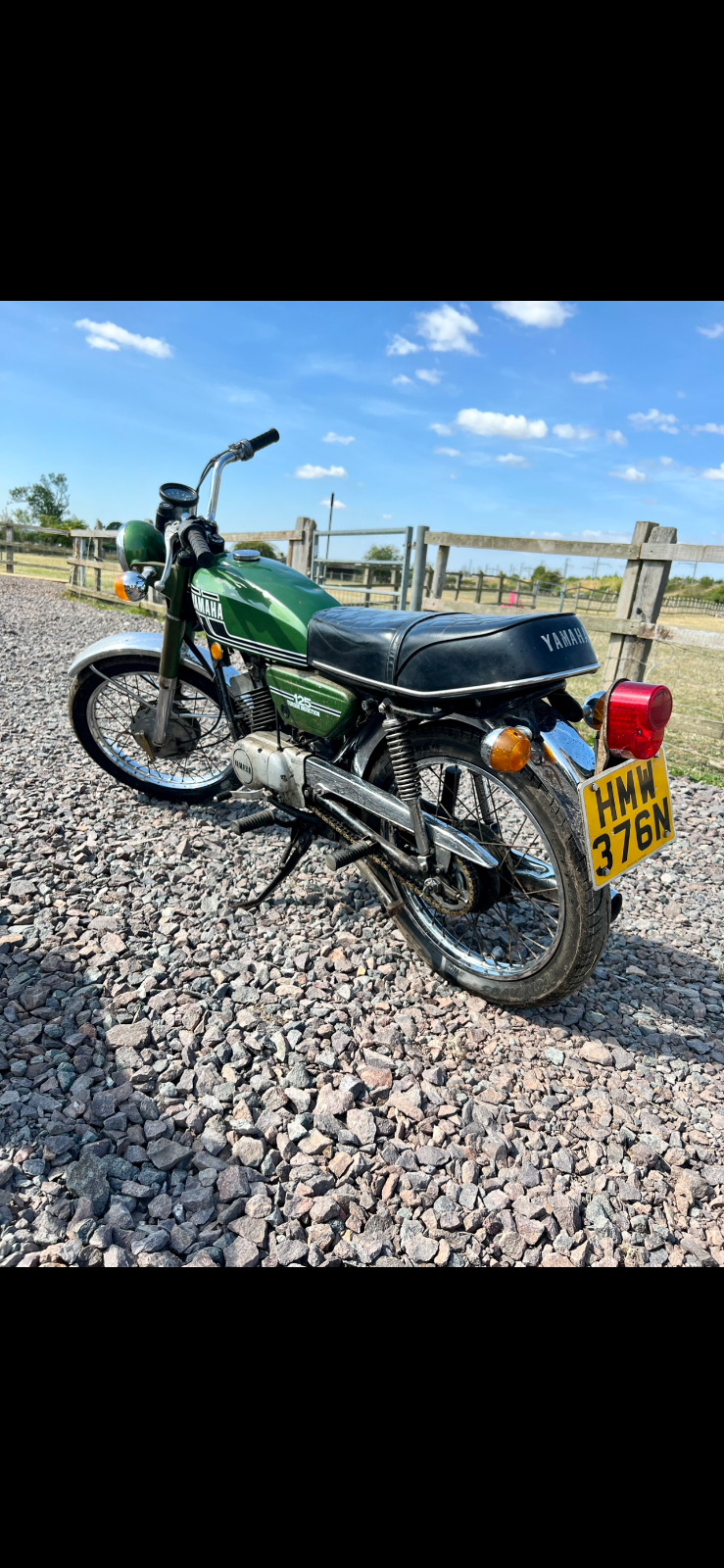 This 1975 Honda motorcycle is a rare gem with only 8,000 miles on the clock. With matching engine and frame numbers and UK registration, it's a true original with its charming yellow reflectors still intact. After being in storage for many years, the bike was recommissioned about 3 years ago with new tyres, chain, and a professionally reconditioned oil pump.
This classic motorcycle has a real charm to it, with a few dents in the tank from its time in storage adding to its character. It's interesting to note that the bike only has a speedometer, as the rev counter was an optional extra.
Own a piece of motorcycle history with this original and well-maintained classic. This bike would be right at home in a museum and if it were a RD model, it would be worth thousands.
The bike is priced at £ firm. If it doesn't sell for this, the seller will keep it as they consider it a fantastic piece of history and they couldn't replace it for such a small amount. The bike is registered as tax and MOT exempt and is an unrestricted model as it was manufactured before government restrictions on 125cc motorcycles.