1975 Yamaha RD200 Electric US Import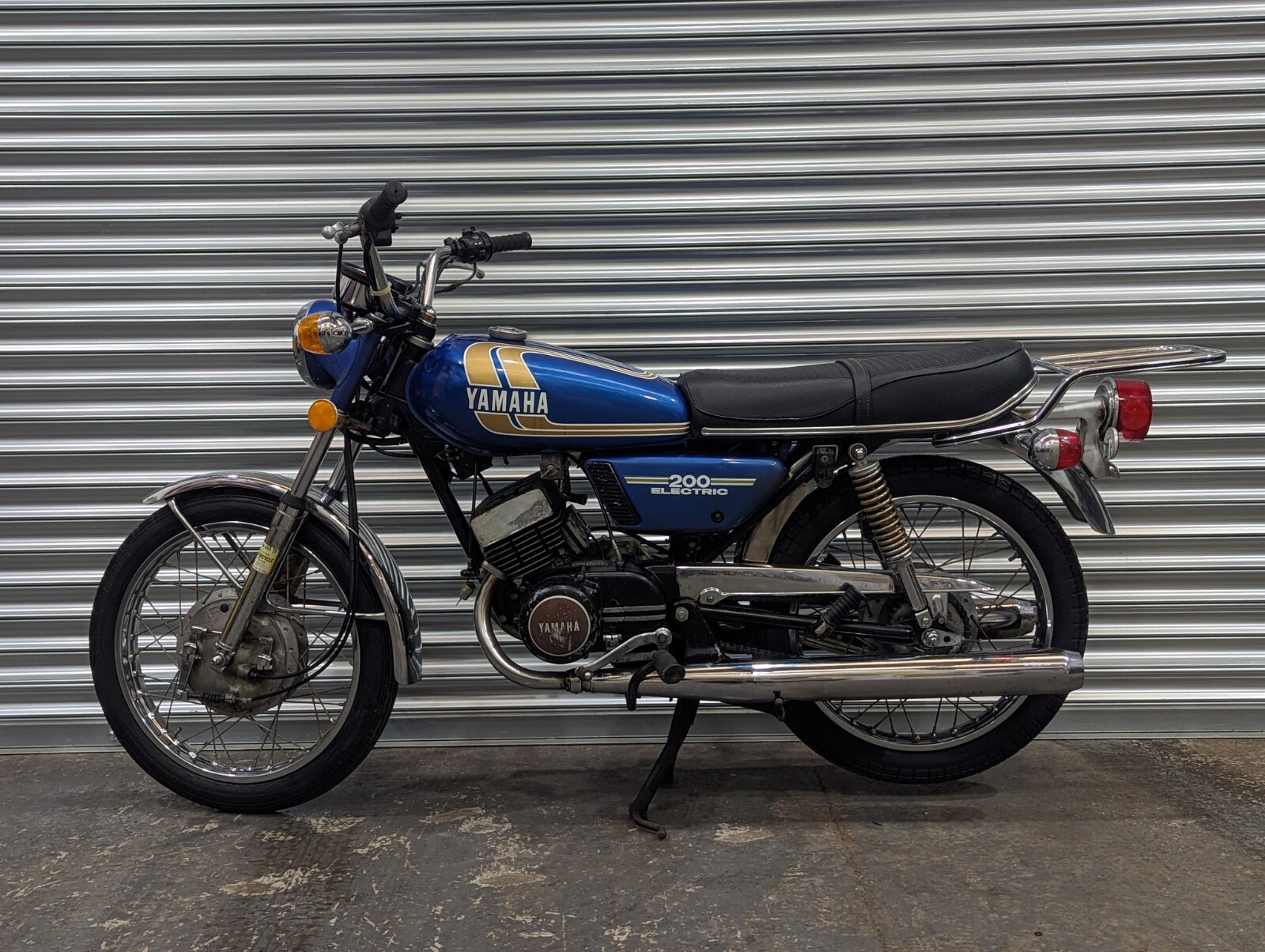 1975 Yamaha RD200 Electric US Import 
1975 Yamaha RD200 Electric
US Import, has original title with bike.
As you can see in the images it's in need of some work to see it back to its former glory.
The carbs and the airbox are missing and unfortunately it doesn't move on the kickstart so will need looking into, it has been sat.
The exhausts, wheels, hubs, side panels, fenders and seat are in good condition, a nice little project for someone.
If you need any information or help with regards to registering an American import, it's a simple process and happy to help.
Any questions please don't hesitate to ask.