1975 Yamaha FS1E FS1 ED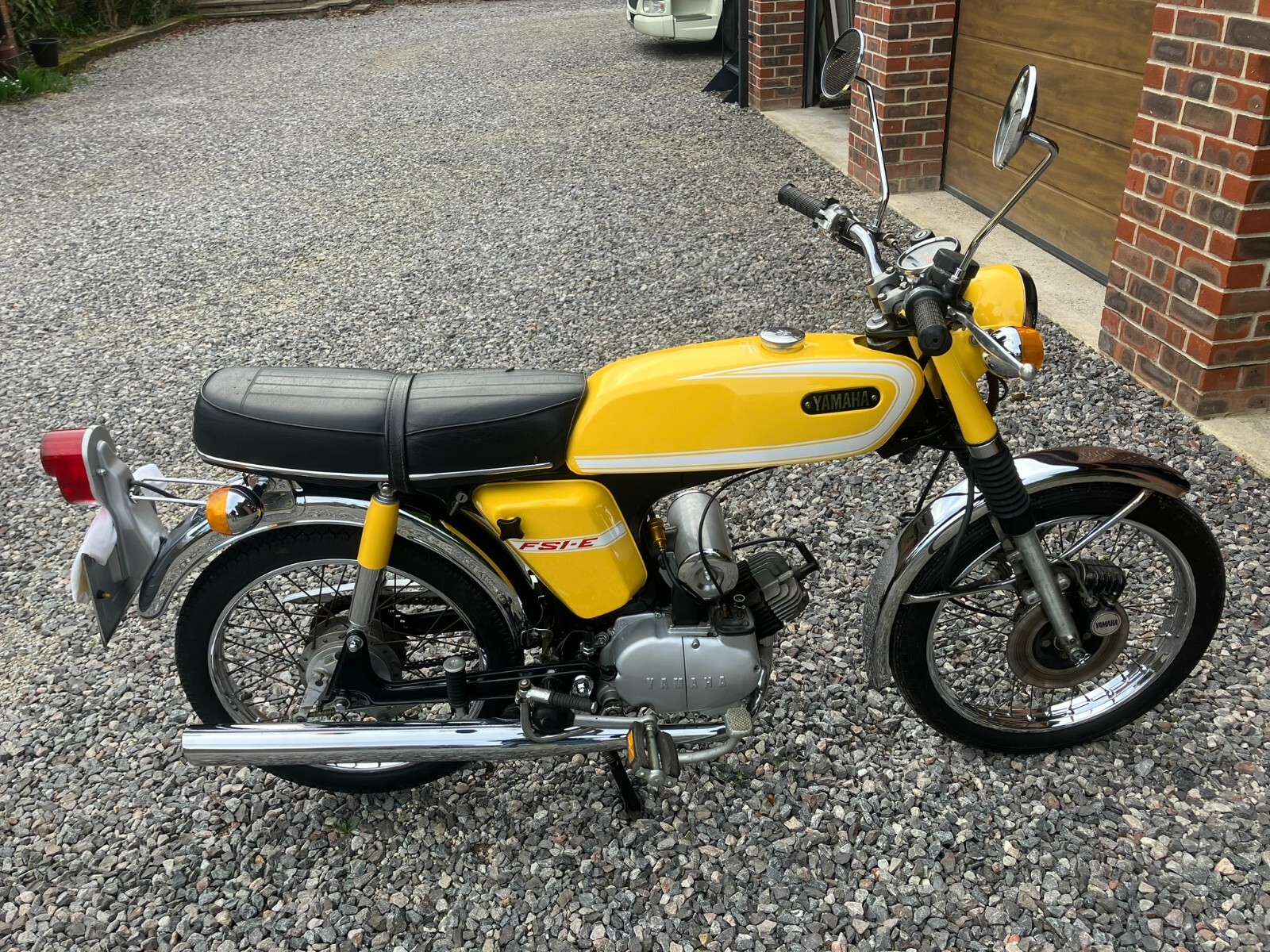 This Yamaha FS1 ED is an original UK bike, first registered on 20/9/1975. The current owner has had it since 27/2/2019, and there have been 11 previous keepers. The bike has 12399 miles on the clock, which the owner believes to be genuine based on the condition of the bike, how well it runs, and MOT history dating back to 2009 showing 12199 miles. However, given its age, the owner cannot guarantee the mileage.
At some point, one of the previous owners had changed the tinware to the 1977 Speedblock design and colors, but the current owner was able to obtain original parts to put it back to its original design. The paintwork is all recent, and the bike is largely original apart from the parts that were changed back to the original design. The seat has a small tear that has been taped, but the owner wanted to keep the originality and patina where possible. The chrome work is very good, considering the bike is over 47 years old, with only some light rust in certain areas.
The bike starts easily and runs really well. The only other work done by the owner was to overhaul the front brakes with new seals in the master cylinder and new piston/seals in the caliper. The bike has also had an oil change and a new battery. It is a lovely useable bike, but the owner has hardly ridden it and would like it to go to an enthusiast who will use it more frequently. The bike comes with 2 keys, owners and Haynes workshop manuals. It is sold as seen, and no warranty is implied or given. Payment is required via bank transfer prior to collection.