1975 Suzuki RV90 Total Rebuild Road Reg'd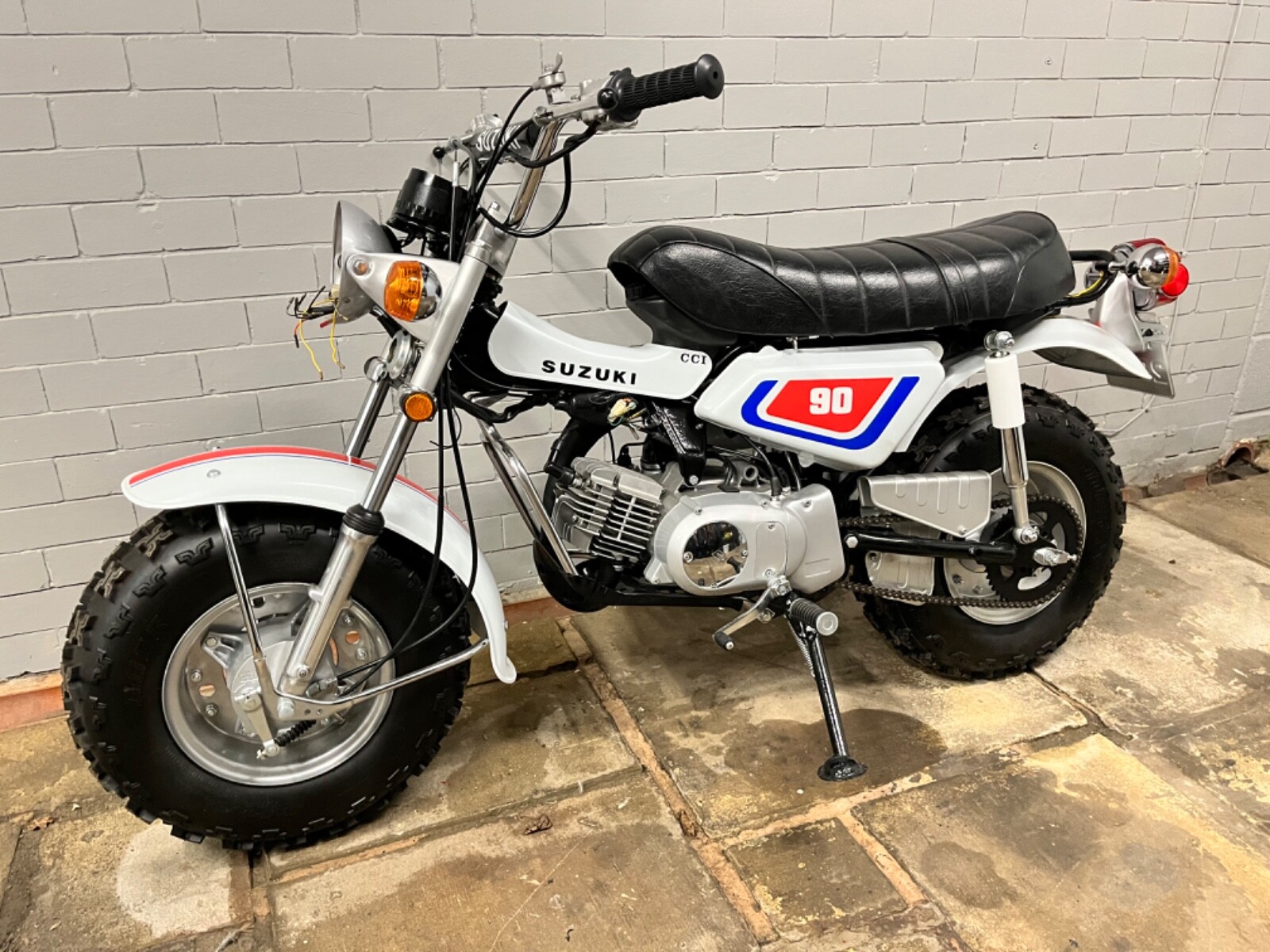 Here we have a 1975 Suzuki RV90 which has had a ground up restoration. It has had a complete engine rebuild, rebuilt and rechromed forks, new brakes, new speedo, new exhaust, and countless other bits.
There are dozens of step by step photos of this bike as it was being rebuilt.
It's had genuine NOS throughout.
It is registered in the Uk and has the V5 and keys in my name. The bike needs headlamp wiring in and commissioning. there are a few jobs still to do. I've run out of time and space and need it gone to make room for another two bikes.
These bikes are very rare and even more rare in this condition.