1975 Suzuki GT750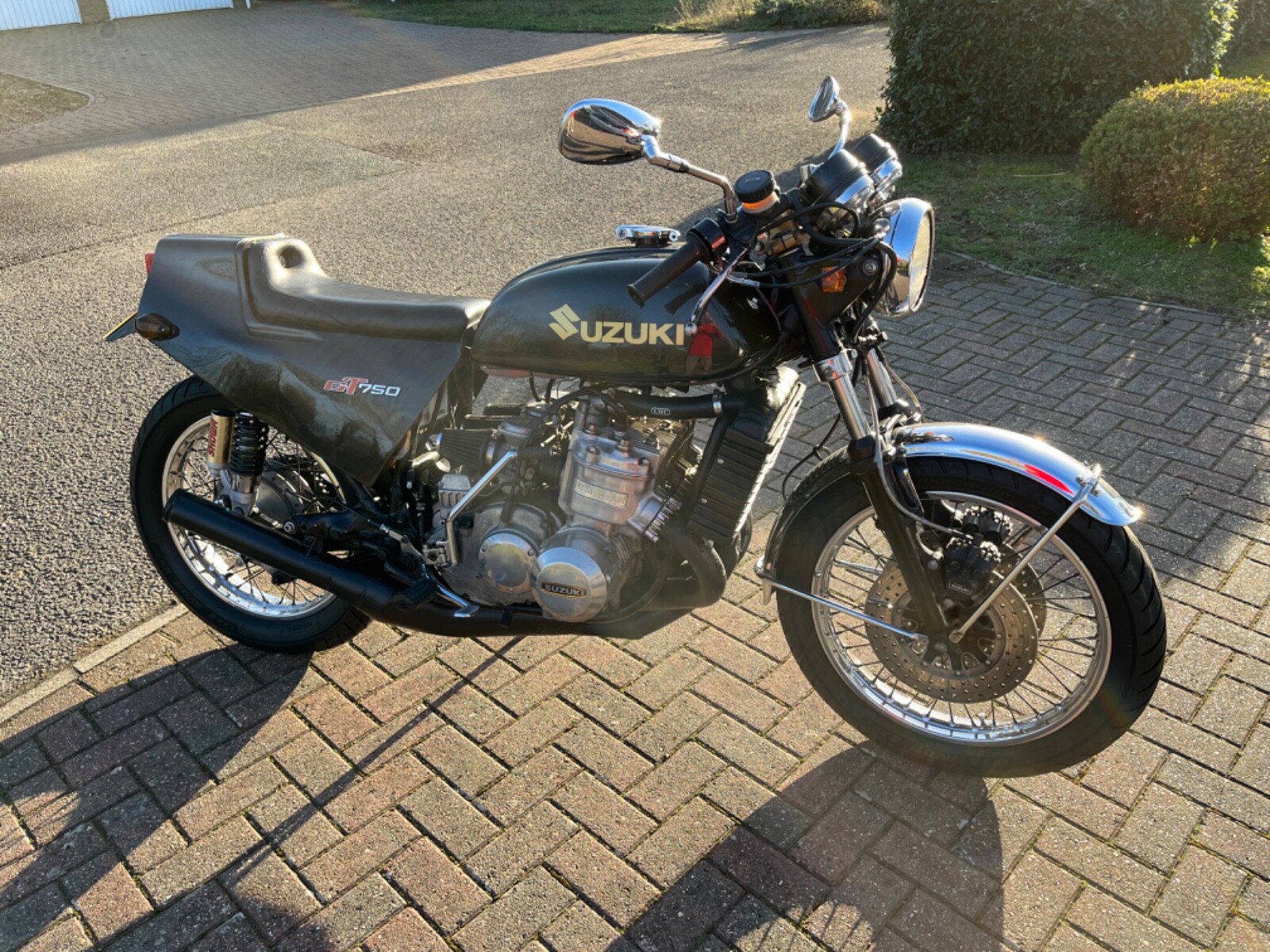 The bike was first registered in the UK on February 28th, 2001. I purchased the bike on November 1st, 2016, and put it on the road in April 2017 with 6,972 miles on the clock. As with all imported vehicles, the mileage cannot be guaranteed. I have only ridden the bike for just over 1,000 miles in 6 years.
The bike has a few non-standard mods from the period including adjustable Ace-type handlebars, an uprated swing arm, Showa rear suspension, a 3-1 expansion pipe that sounds amazing, and K&N air filters on the carbs. It has the best tyres available, Avon Roadriders, both front and rear. It also has a single seat conversion.
The bike rides great, is comfortable, and handles well. It attracts attention wherever it goes. It can be a great useable classic or could be restored to a mint standard example. If you are genuinely interested, please call me to arrange a viewing.