1975 Suzuki GT185 Classic Two Stroke Vintage Motorcycle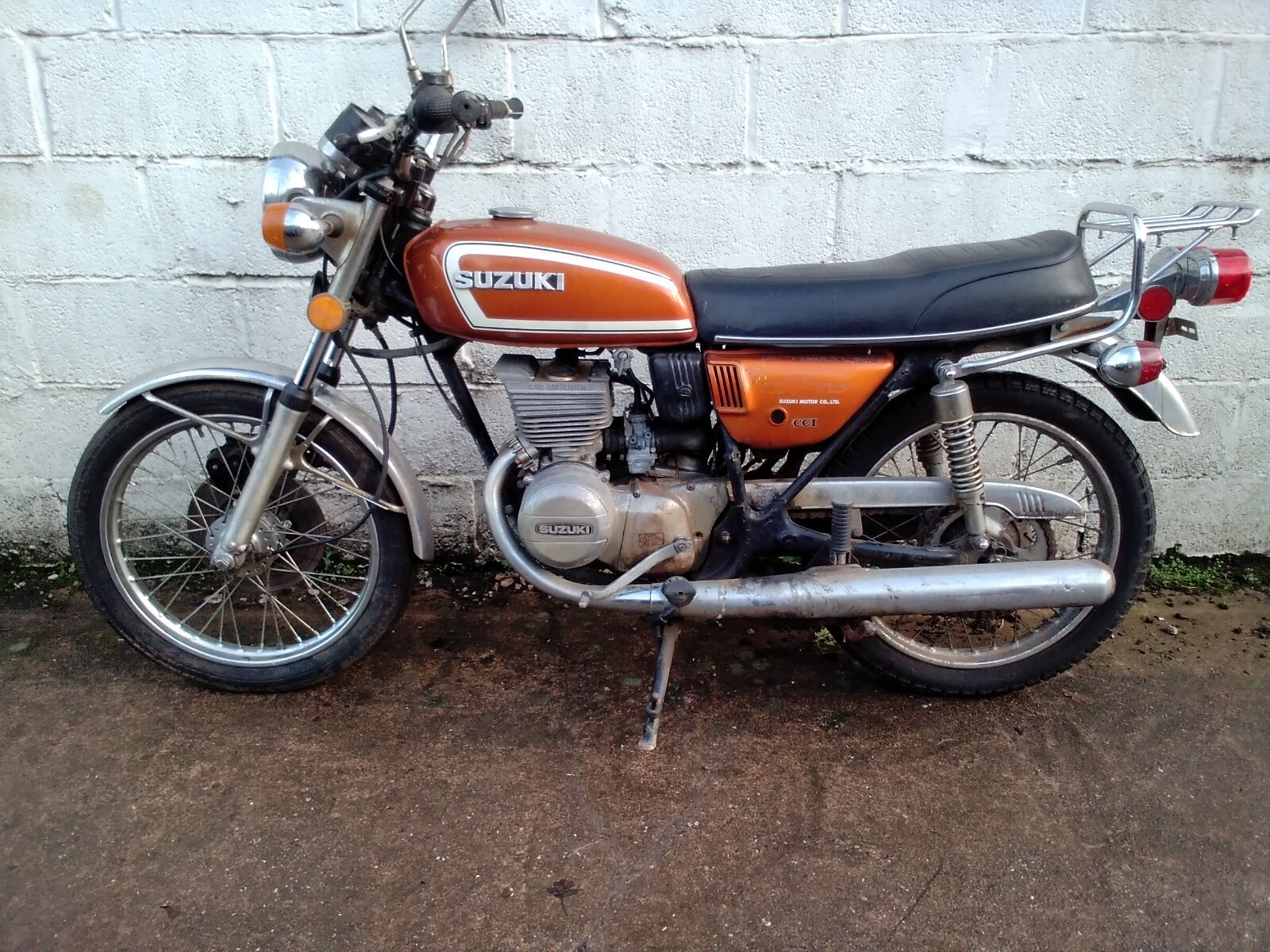 1975 Suzuki GT185 Classic Two Stroke Vintage Motorcycle
SUZUKI GT185 1975 CLASSIC TWO STROKE MOTORCYCLE.
Here we have a fantastic little bike with plenty of potential to restore or simply recomision and use as is. This is a matching numbers bike and fresh in from the states with a Nova certificate showing all duties paid, so ready to register. No attempt has been made to start this bike as it needs the fresh fuel and the cars cleaning through, however there's plenty of compression and I'm sure with minimum work this bike will be running as good as ever.
Wheels are in great condition, forks are nice, all tin work is nice and the fuel tank is very tidy both inside and out. All original switch gear is intact and works however with no battery I can't say the electrics work or not.