1975 Norton Commando 850 Mk3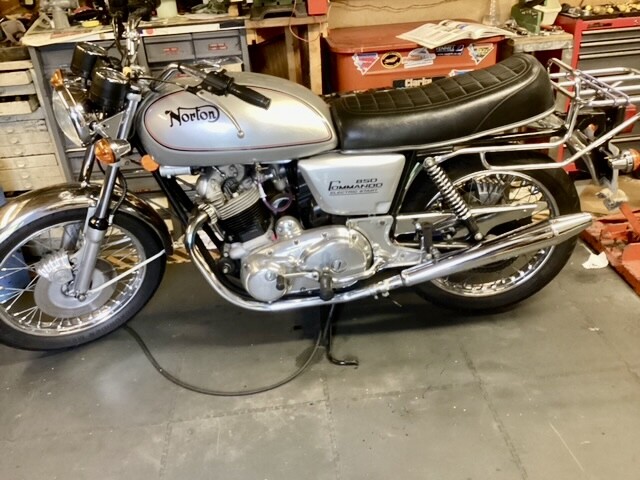 Norton Commando 850 mk3
This bike is in superb condition, it has new master brake cylinders front and back and new break pipes .
New Premier Carburettors .
Pea Shooter silencers .
New Front and back tyres.
Top end rebuild , Valve guides , springs and Valves .
New piston rings and Barrels homed and on standard .
Upgraded starter motor.
A Period rear rack that comes in very useful.
Petrol tank sealed with POR 15 for modern fuels .
Small items too many to mention and receipts totalling over £2000 .
This is my personal bike that I have used regular ( over a hundred miles on last trip out ) A new project forces sale of the Norton .
Post expires: 27-01-2023