1975 Norton Commando 850 Mk3 Electric Start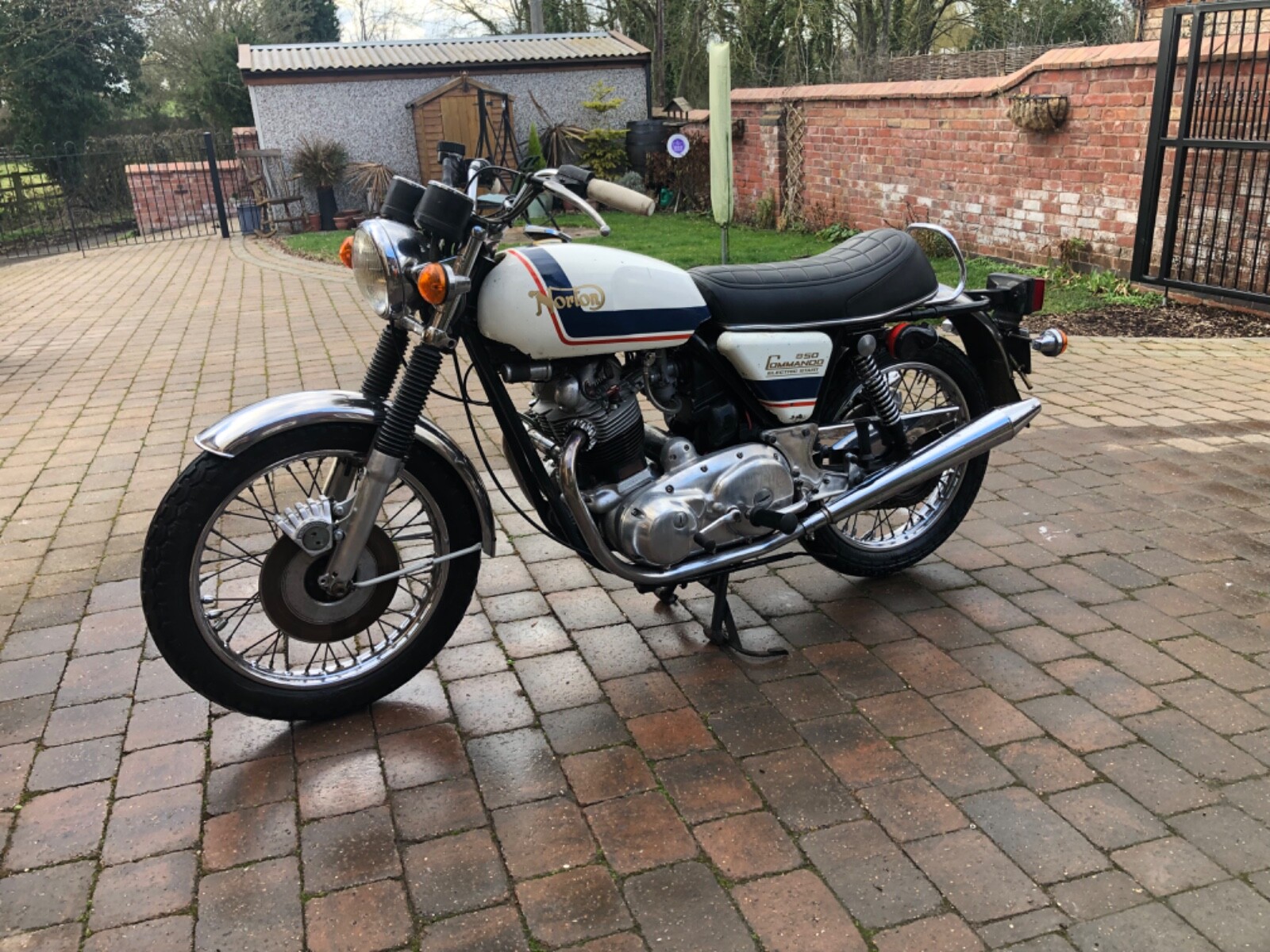 1975 Norton Commando 850 Mk3 Electric Start
Hello and welcome to my auction for my Norton Commando 850 Mark3. Some may call it an "oily rag" or "barn find" but it has been standing for a long time. It's all original, including the paintwork and stickers. The engine, frame, and gearbox numbers all match.
I have managed to get it running, and the engine and gearbox are great – no smoke or nasty noises from either. I also overhauled the front and rear brakes, and replaced various parts such as the stainless brake pistons, seal kits in calipers and master cylinder, regulator, battery, starter leads, oil and filter, air filter, and more. All electrics are working, and the loom is perfect and untouched. The horn has been relocated to the side of the frame.
I also replaced the Sprag clutch and fitted a 4 brush starter motor, and put on a new rear tire. Various rubbers on the exhaust mounts and oil tank were also replaced. I fitted American-spec handlebars, and there's probably more that I'm forgetting.
I've ridden it for about 10 miles and it rides really well. I wouldn't want to do a 200-mile journey on it yet, but that would be up to you. Personally, I'd bring a van and ride her around for a bit to build up confidence.
Please bear in mind that this is not a show pony – there is some rust on the front rim, and the chrome is flaking around the headlamp mounts, indicators, silencers, etc. However, it is what it is, and I'm not asking for 11 or 12k for it.
I would prefer if you came to view the bike so you know what you're getting. I don't want you turning up after winning the auction and being disappointed. Sorry for the rant, but eBay has bred a lot of strange folk these days.