1975 Kawasaki F9C 350 Unregistered US Import
View on eBay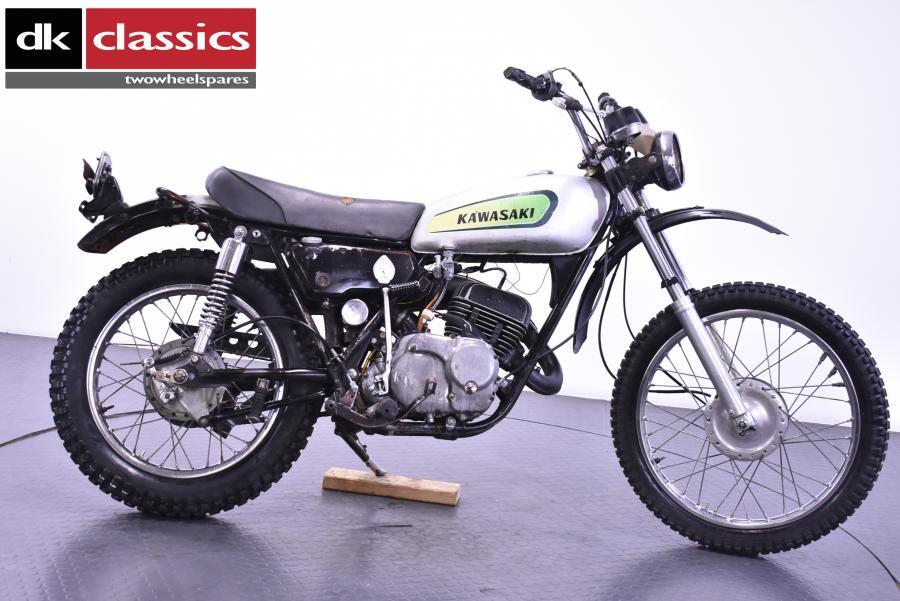 1975 Kawasaki F9C 350 Unregistered US Import 
1975 Kawasaki F9C 350 Bighorn Recently Imported from North America
This well-respected and highly sought-after 1975 Kawasaki F9C 350 Bighorn has recently been imported from North America, where it has spent all its life. The bike is tax and MOT exempt.
We have been unable to confirm the mileage reading, so please disregard it. If you're looking for a classic restoration project, this bike is the most important purchase. Whether it's a commercial venture or a hobby interest, it all starts here!
Please check out the pictures carefully. As you can see, this bike is missing a few parts, has a few damaged/broken parts, a few rusty/corroded parts, a few non-standard parts, and a few very nice parts as well.
The engine turns over nicely off the kick starter, but the kick starter doesn't always engage with anything, and it doesn't seem to be sparking, so we haven't had it running. This is only a brief description. If you're placing a bid and need more information or pictures, please give us a call or message us. Please note that we cannot guarantee the condition of parts that cannot be seen in the pictures.
eBay item number: 314479987875