1975 Honda Xl350 K1 Rebuilt
View on eBay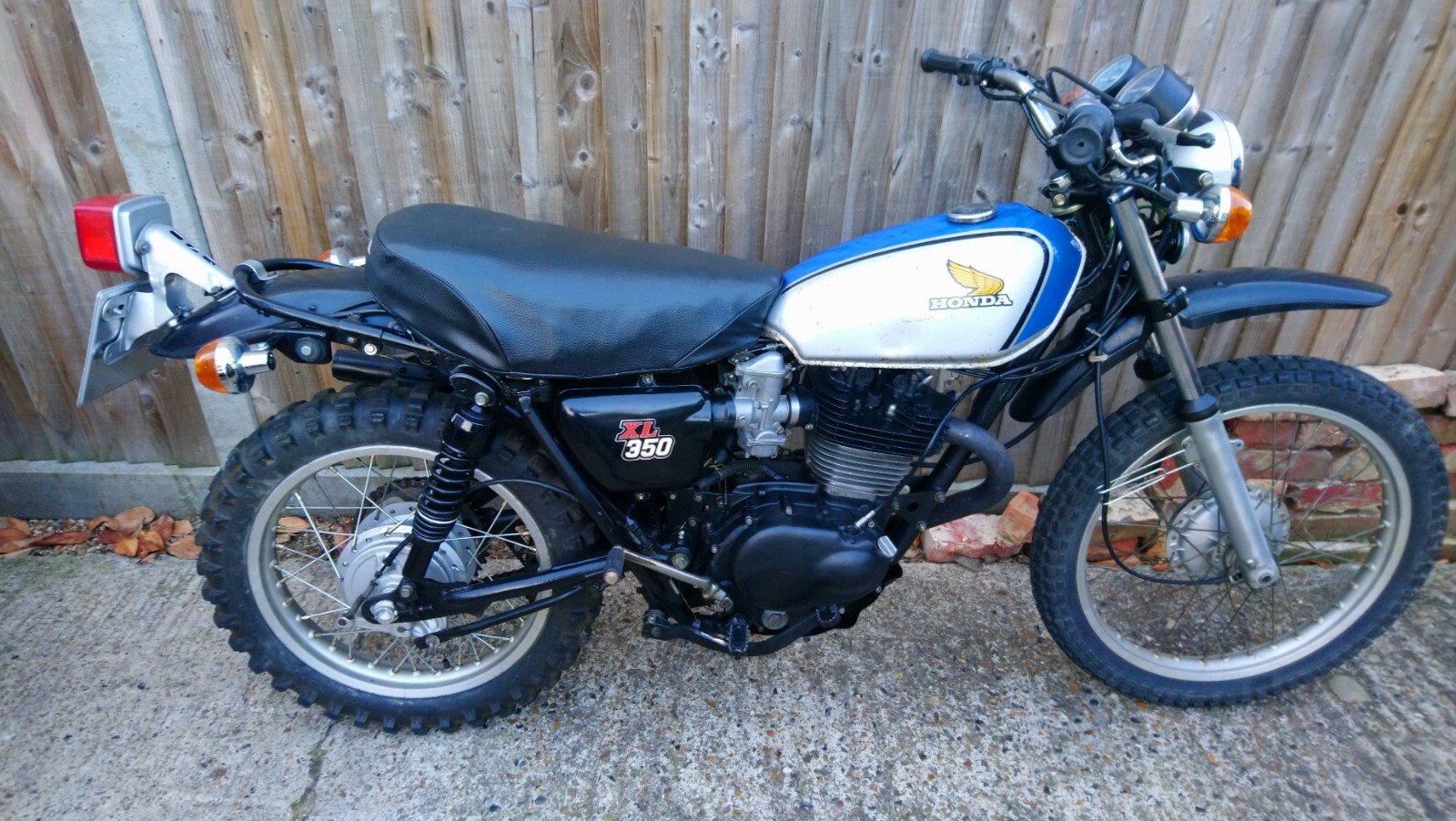 1975 Honda Xl350 K1 Rebuilt

For sale is my 1975 Honda XL350 K1. The tank has an earlier color scheme and is in sound condition with only surface blemishes that could be fixed with a respray. The bike has been completely stripped and rebuilt with various new parts, including a rebuilt engine with new bearings, piston, rings, refurbed head, lapped valves, new valve seals, rebuilt wheels, new head bearings, new fork seals, new swing arm bearings, and new tires.
The exhaust is solid with no holes, and the bike is registered as Historic/Classic, so no MOT or tax is required. The bike can run without a battery, and I have fitted resistors to prevent bulbs from blowing when the bike is on max revs. The system is still 6v.
While there is still room for improvement cosmetically, the bike runs well and I have been using it for short trips and fun. However, I need to free up space because I have too many projects going on. The buyer will need to collect the bike, and it is located in the SW London area.
eBay item number: 325569156116