1975 Honda Xl350 K1 Rebuilt Engine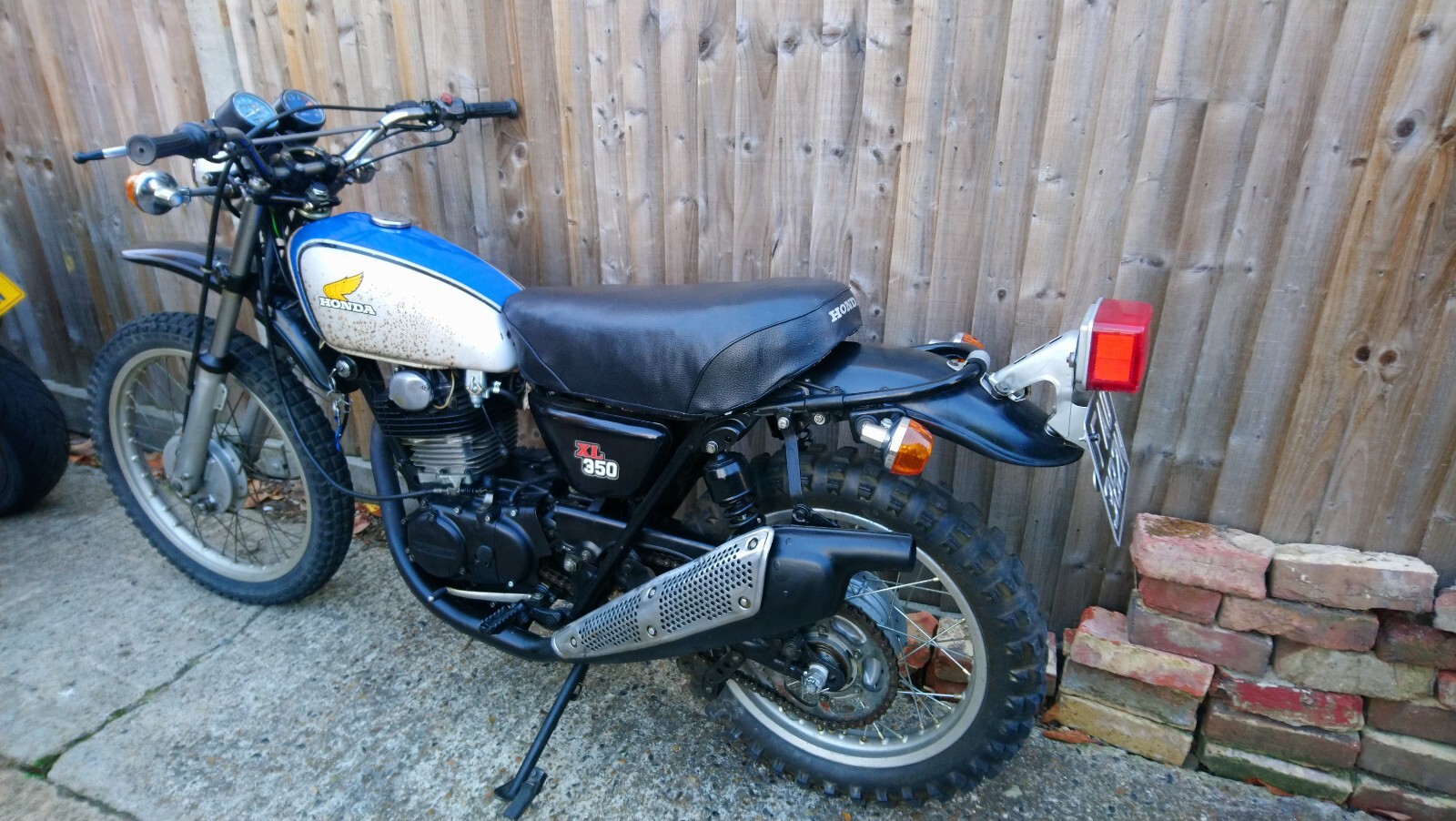 1975 Honda Xl350 K1 Rebuilt Engine
1975 Honda XL350 K1 – it has an earlier colour scheme tank that is sound with just surface exterior blemishes, which as you can see could do with a respray, but as i said, its sound… no rot.
I have stripped the bike completely, painted the frame, rebuilt engine bottom end with new bearings, new piston, new rings, refurbed the head, lapped the vales, new valve seals, rebuilt rear wheel with new spokes and wheel bearings, rebuilt the front wheel since the photos were taken, new head bearings, new fork seals, new swing arm bearings.
The exhaust is solid, no holes
New Tyres front and back since the photos were taken
No MOT required, No Tax required. Registered as Historic/classic
It can run without a battery and as a result have fitted resistors in front light circuit to stop it blowing bulbs when on max revs. its still a 6v system
Still room for improvement mostly cosmetic, all seems to run well. Im using it for short trips and fun at the moment…but need to free up some space, because i've too many projects on the go.
Post expires: 22-02-2023