1975 Honda CB750K5 Unregistered US Import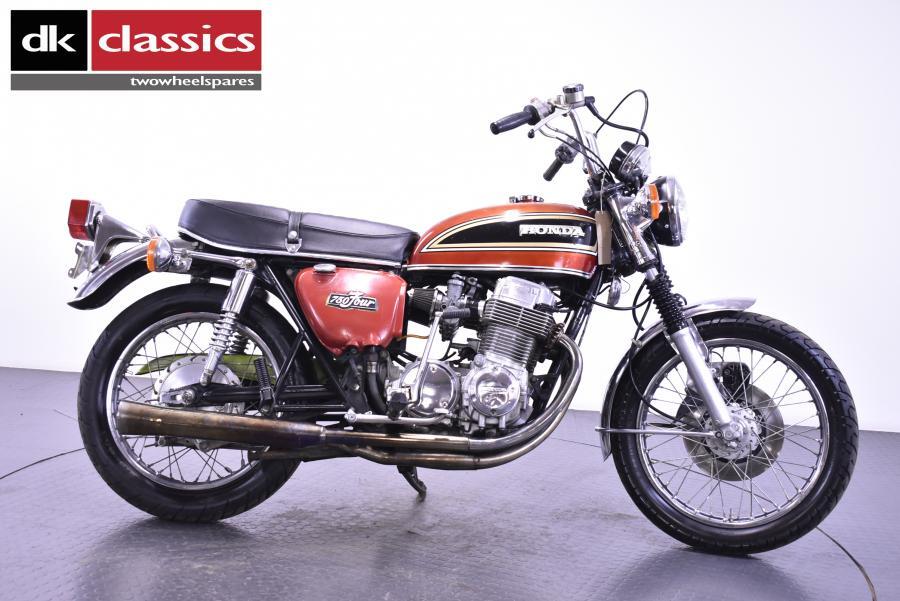 1975 Honda CB750K5 Unregistered US Import 
This 1975 Honda CB750K5 is a highly respected and sought-after classic motorcycle that has recently been imported from North America, where it has been well-preserved due to the climate and environment.
Please note that we cannot confirm the accuracy of the listed mileage and advise disregarding it.
Choosing the right bike for a restoration project is crucial, whether it's for personal hobby or commercial purposes. Please review the provided pictures to get an idea of the bike's current condition. Some parts are missing, such as the airbox, mirrors, key, starter motor and cover. Some non-standard parts are present, but they are of good quality. There is some visible crankcase damage near the front sprocket, which has been repaired with filler.
However, there is also good news about the bike's condition. The wheels are straight, and the brakes are in good working order with good discs and calipers. The forks and yokes appear to be straight, but there is some pitting visible through the split gators. The tail light assembly is in good condition, as well as the headlight and bowl, but the lens is loose. The carburetors slide freely off the twist grip, and the paintwork is slightly faded but intact. The seat base is in good condition, the indicators are tidy, and both mudguards are solid. The exhaust is also solid, and the engine is clean cosmetically. The best news is that when fresh fuel was added to the carburetor and connected to a good battery, it fired up, ran and revved, but the carbs do leak.
Please let us know if you have any further questions or concerns.