1975 Honda CB400 Four Original UK Project Bike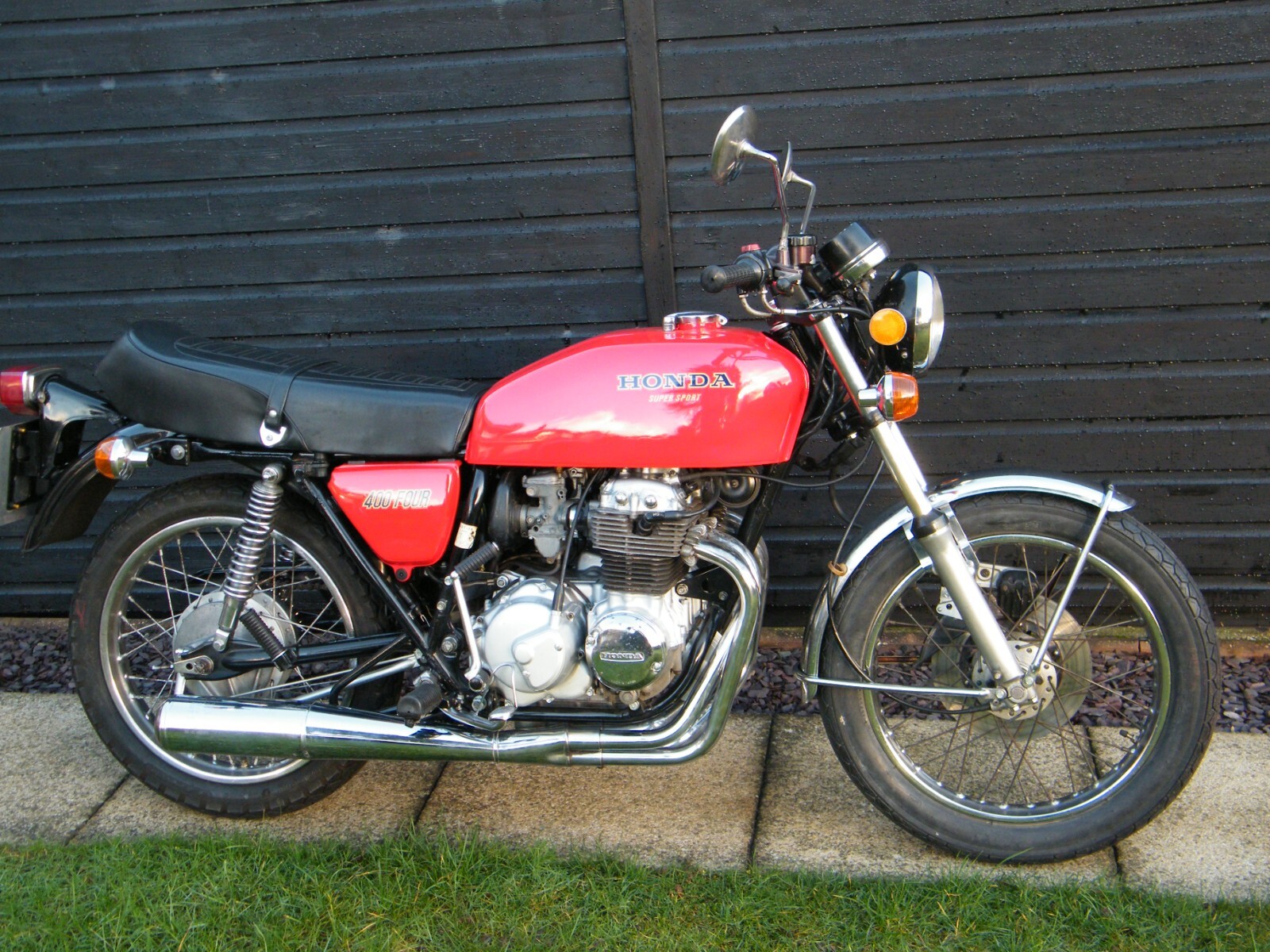 1975 Honda CB400 Four Original UK Project Bike
Honda 400/4. Original 1975 UK market bike, last on the road in the early 1980's.
Purchased by me back in 2017 along with another part restored bike. I have only this last year got around to making it complete again (it was mostly dismantled / in boxes when I acquired it).
Carbs have been stripped, cleaned, o-rings replaced, and re-set. Front brake stripped and re-built.
Paintwork is a home rattle can job, finished off with clear petrol resistant lacquer.
Tyres are old, battery is good. Solid Motad exhaust.. This is an un-restored 45+ year old bike which with a little effort could probably be used as-is, or good basis for restoration? Still has its original UK spec front mudguard with holes pre-drilled for a front number plate, and which is absolutely solid but with some pitting of the chrome.
Electrically, everything works except the brake light off the front brake – a spare used brake pressure switch is included.
Starts easily on the button, runs and revs cleanly as it should, but I have not ridden it (I had intended to take it out before listing, but too cold for me presently) – and so whilst it probably could be ridden home I would suggest the new owner needs to check it through to satisfy themselves of its condition before riding it. Being therefore sold as a "project bike for re-commission/restoration".
V5C is in my name, but there is no other paperwork and so the mileage is unknown – disregard the speedo reading.
Good registration number – the bike still carries its original registration number OAD 1P, which was valued at £1500 by one of the number plate dealers (don't know about that myself but it is a good number and so does add value), hence there is an appropriate reserve price on this listing.