1975 Honda CB200T Unregistered US Import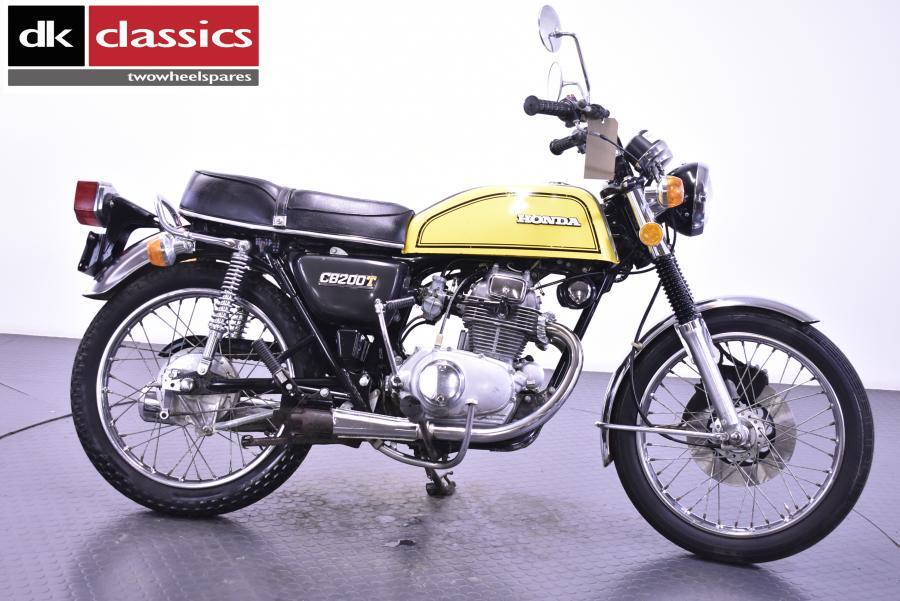 As you can see this bike has a few parts missing – most of it's RH silencer being the most obvious. The headlight bowl is cracked and the rim is misshapen. There is some pitting here and there.
But now for the good news……… The wheels are straight but the chrome has some pitting, good disc, caliper and working brakes. The forks and yokes look straight and gators are intact but there is light pitting above the lower yoke. The tail light assy is good, instruments and switches look ok. The carburettors are free sliding off the twist grip. The paintwork is slightly faded with a few marks, fuel tank is useably clean inside. The seat base is in good condition throughout. The indicators are tidy. The chain guard is tidy. Both mud guards are solid. The LH silencer is sound. The engine is cosmetically clean. BUT BEST OF ALL when we hooked it up to a booster battery and fed it some fresh fuel had it firing/running & revving on it's own tank.