1973 Yamaha TX750 Unregistered US Import
View on eBay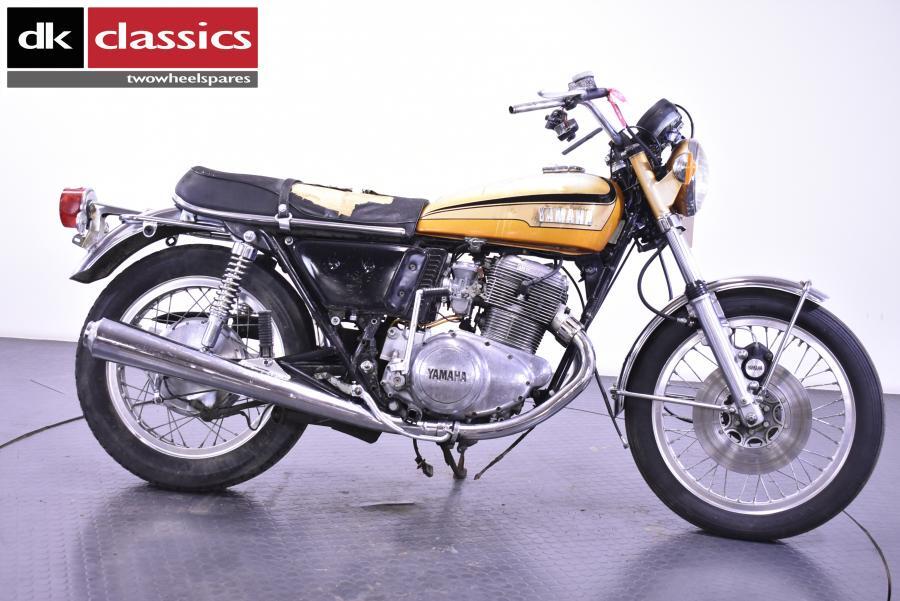 1973 Yamaha TX750 Unregistered US Import
This 1973 Yamaha TX750 has recently been imported from North America where it has spent all its life. While it looks like it has only done 12953 miles, we have been unable to confirm this mileage reading. The bike is missing a few parts, some are damaged or broken, and some are rusty or corroded. However, some parts are in good condition.
The wheels look straight and have clean alloy rims, good hubs, brake plate, disc, and caliper. Forks and yokes look straight with good chrome and clean alloy. Mudguards are both solid and tidy. The taillight assembly is good, as are the headlight and hangers. Instruments look good, and the exhausts are original and solid. The seat base is in good condition throughout, and front indicators are tidy. The chain guard and grab rail are also tidy.
Unfortunately, the engine is seized, and it's unclear why/how it happened as we have not inspected the engine internally.
If you need any further information or more pictures, please do not hesitate to contact us.