1973 Yamaha TX750 Unregistered US Import
View on eBay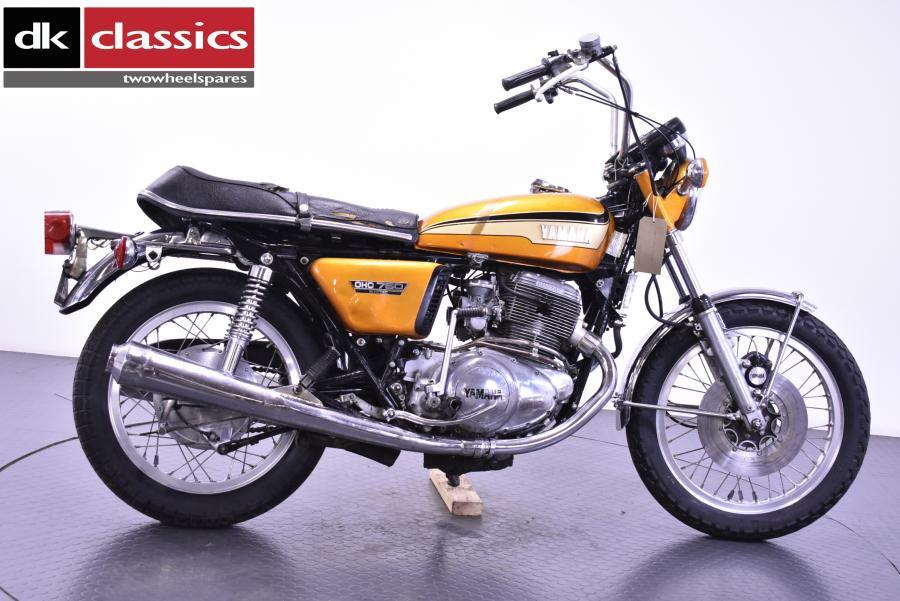 1973 Yamaha TX750 Unregistered US Import 
For sale is a rare and highly sought-after 1973 Yamaha TX750 that has recently been imported from North America where it has spent its entire life. As a result of the favorable climate, the bike is in good condition and is tax and MOT exempt. Although the bike has only shown 16423 miles, we have been unable to confirm this mileage reading, so please disregard it.
This bike is an ideal purchase for anyone interested in classic restoration projects, whether as a commercial venture or a hobby. The bike is in need of restoration and is missing some parts, while some parts are damaged, rusty, corroded, or in good condition. The alloy rims on the wheels are fairly clean, and the hubs, brake plates, disc, and caliper are all in good condition. However, the master cylinder isn't working. The forks and yokes are straight, and the chrome is good. The mudguards are solid, the headlight and hangers are solid, and the instruments look great. The seat base is in very good condition, but unfortunately, it doesn't fit this bike. The chain guard is tidy. The engine is cosmetically clean, turns over nicely off the kickstarter, sounds and feels great, and has compression. We have had it firing on easystart spray, but the fuel system and carbs will need attention.
Please note that this is only a brief description, and if you require any further information or more pictures, please feel free to contact us.
eBay item number: 354626324814