1973 Yamaha TX750 – Needs Engine Assembly – Photos Updated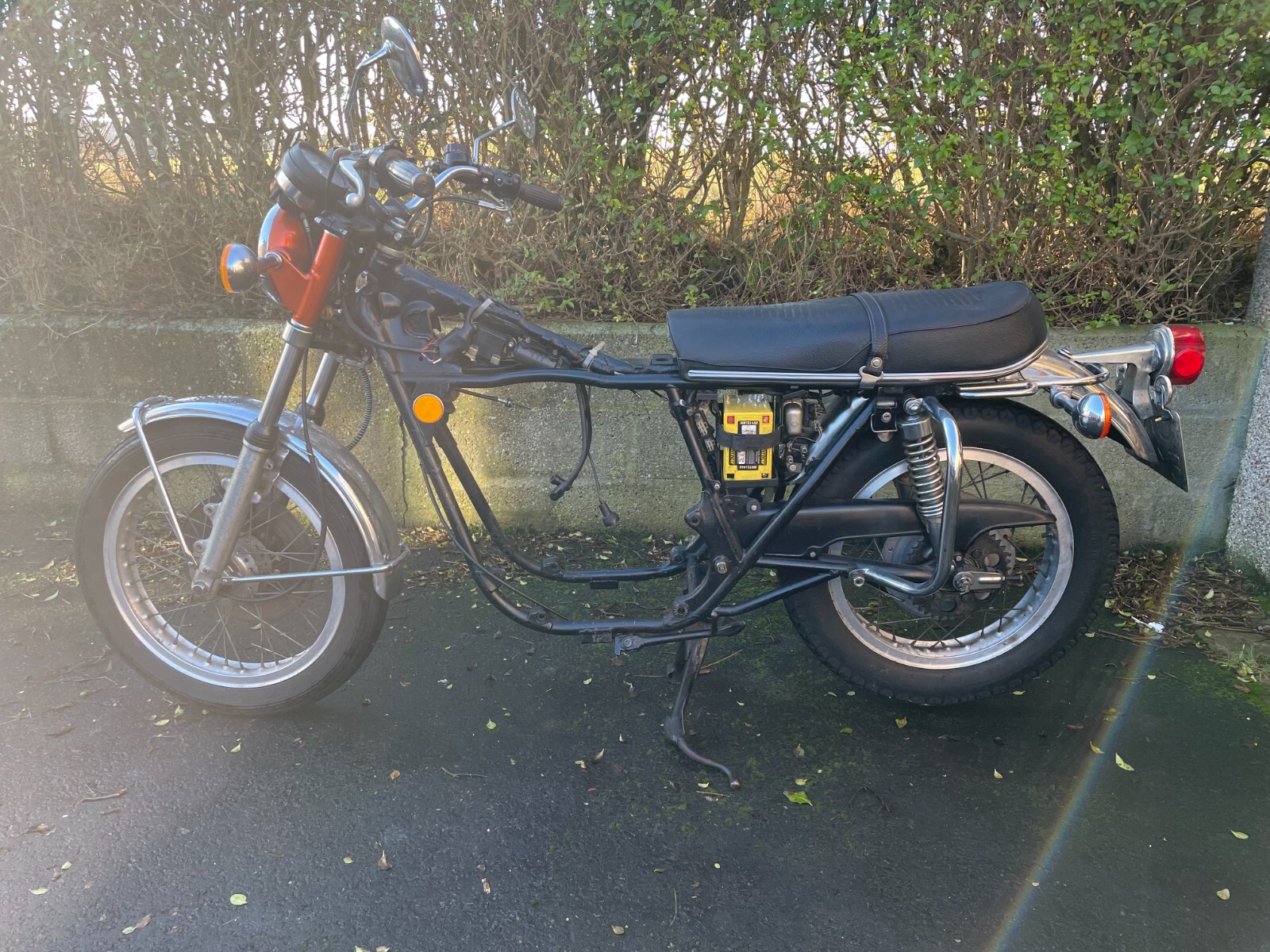 Reluctantly I have my Yamaha 1973 TX750 up for sale. Bought in 2016 from an importer and recommissioned for the road by 2018. Much work carried out before it ran. Used it summer of 2018 but persistent oil leak meant it was not on the road again till 2021, due to lockdowns it only was on the road for a couple of days that year, the leak returned so I dismantled the engine in 2021.
I traced a Nos 1974 engine crank case in 2021 to rid the bike of the leak as the original crankcase was shown to be porous, a known issue with 1973 models.
I became ill at the end of 2021 and was unable to ride or work on the bikes until very recently. I still have issues with health and have realised I cannot give this bike the attention needed to complete the engine reassembly so hoping someone can complete the rebuild and get the TX riding again.
Bike ran great when I did ride it before the work on it started in 2021
Many NOS parts with the bike for the rebuild.