1973 Yamaha Enduro CT175 US Import Original Gold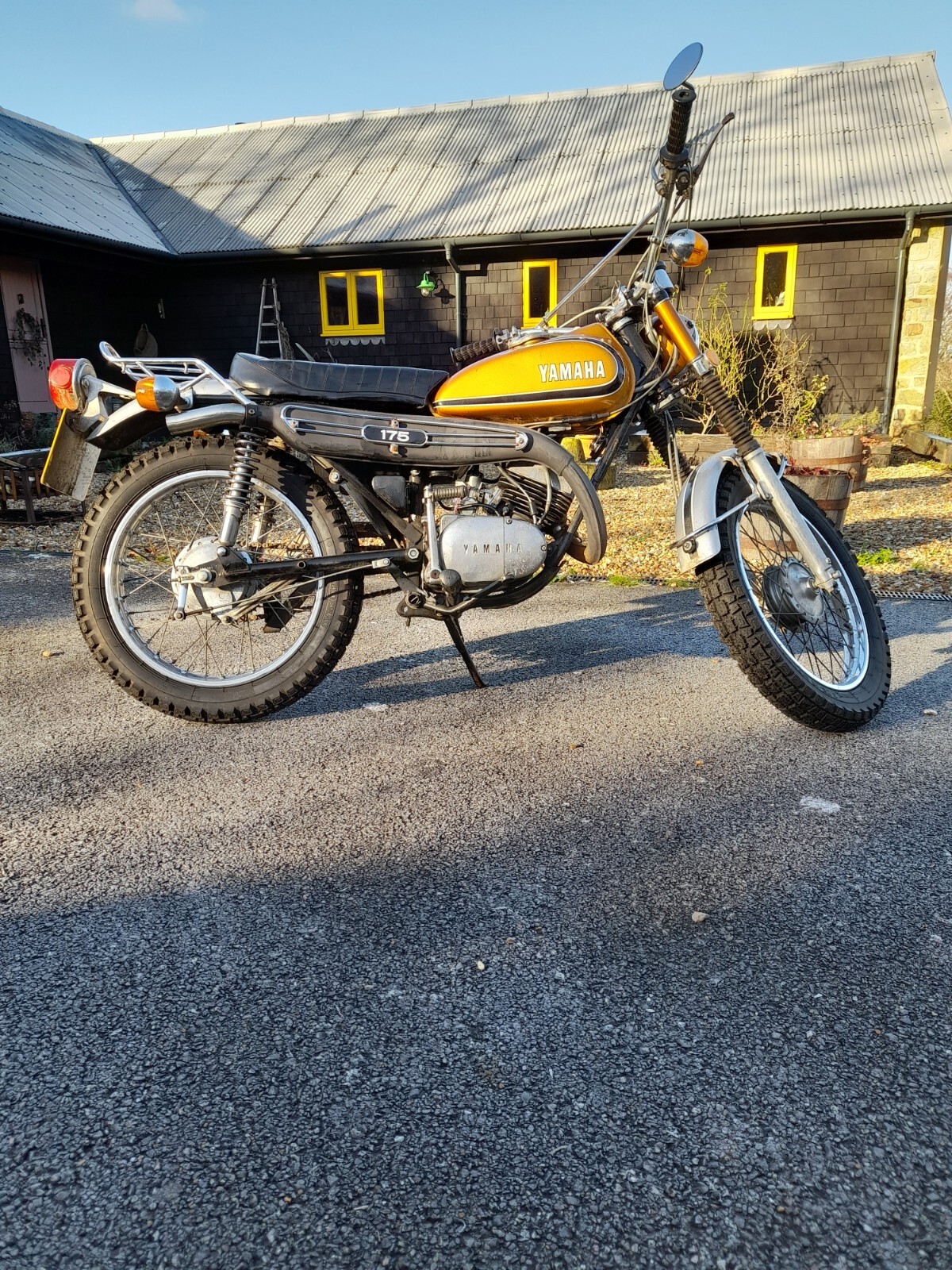 1973 Yamaha Enduro CT175 US Import Original Gold
Genuine mileage (850 miles last summer by me). A beautiful example of the rare CT175 in original condition. I imported this in 2020 and it has been lovingly restored and cleaned. brand new tyres and recon suspension. The engine has had a complete clean and overhaul.
Not mint but a beautiful example of a 50 year old classic 2 stroke bike. Has had a complete re build and re condition, now just needs a loving hand (crank seals) to be ready to roll for summer.
Last year, unfortunately, I lost a index finger and am unable to safely enjoy riding.
The historical vehicle status means no Tax or MOT required. This has been kept in a garage.
Happy to arrange viewings.