1973 Laverda 750 SF1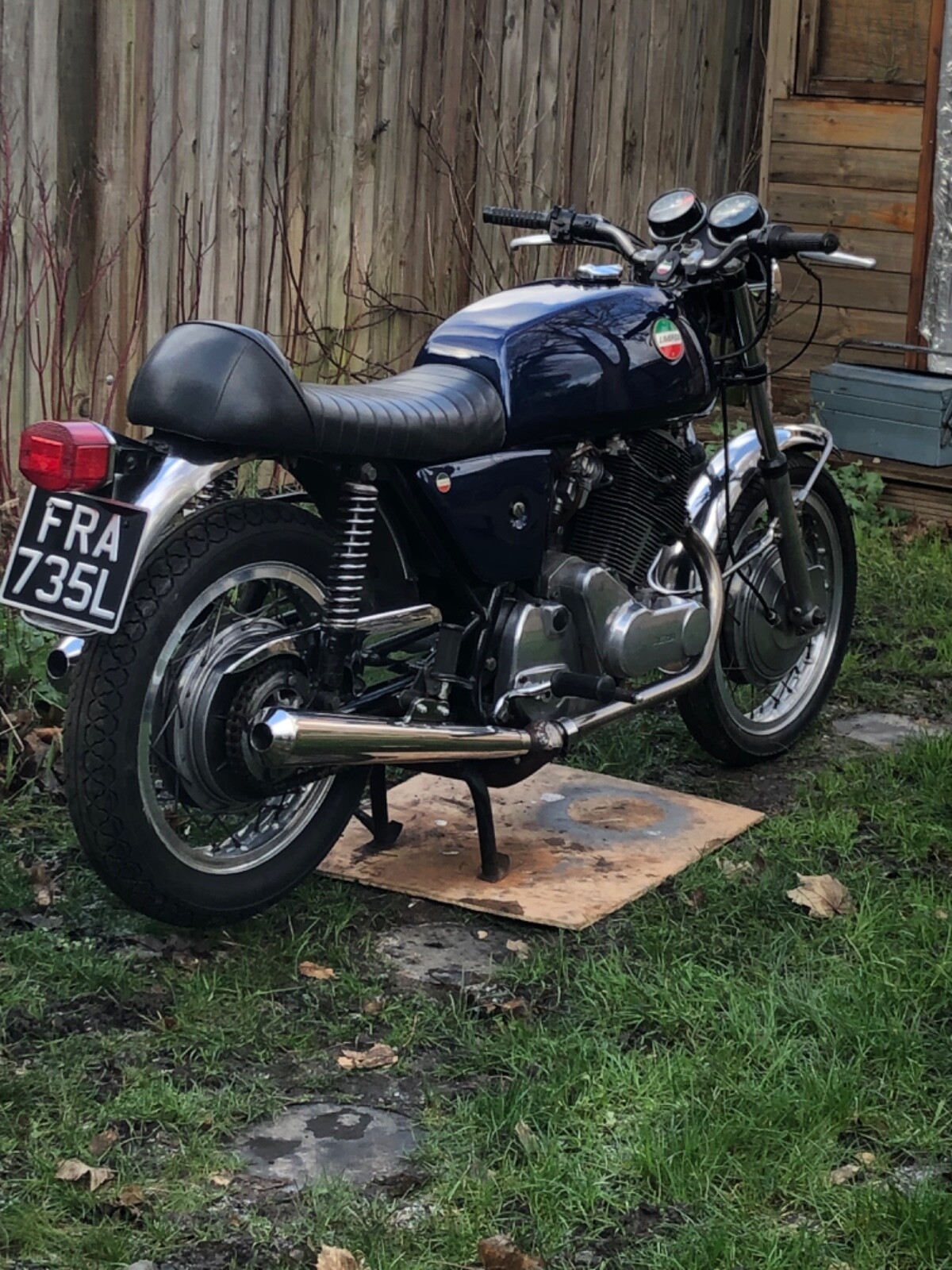 laverda 750 SF1. Very nice example,much money spent , 99% finished just need's recommissioning. I've owned it for a couple of years, V5 in my name.
Fuel system is dry after professional carb clean and rebuild with new o rings where necessary so will no doubt need a bit of setting up. Paint redone by Italian bodywork specialists Gonnella brothers plus chrome work by Douglas plating.
Clocks done by cb750 faces.
Very original bar the Armours pattern silencers on nos mounts.
Currently mounted with single lightweight horn but comes with originals.
Has what I believe is a rare factory hump twin seat but the front mounts have gone awol but comes with factory single seat with fibreglass hump and factory single seat both need recovering.
Balance pipe has had a repair as can be seen in the photo.
Not run for 18months but started instantly with good compression and no nasty noises.
Needs fresh oil and it has a brand new sump plate with drain plug that needs fitting.
Forks have been rebuilt with new seals but still need oil.
Needs new battery.
This is a '73 bike so it has the big valve engine with 36mm carbs but still has the nice laverda drum brakes.