1973 Honda Z50a Road Legal Tax Exempt Mini Bike
View on eBay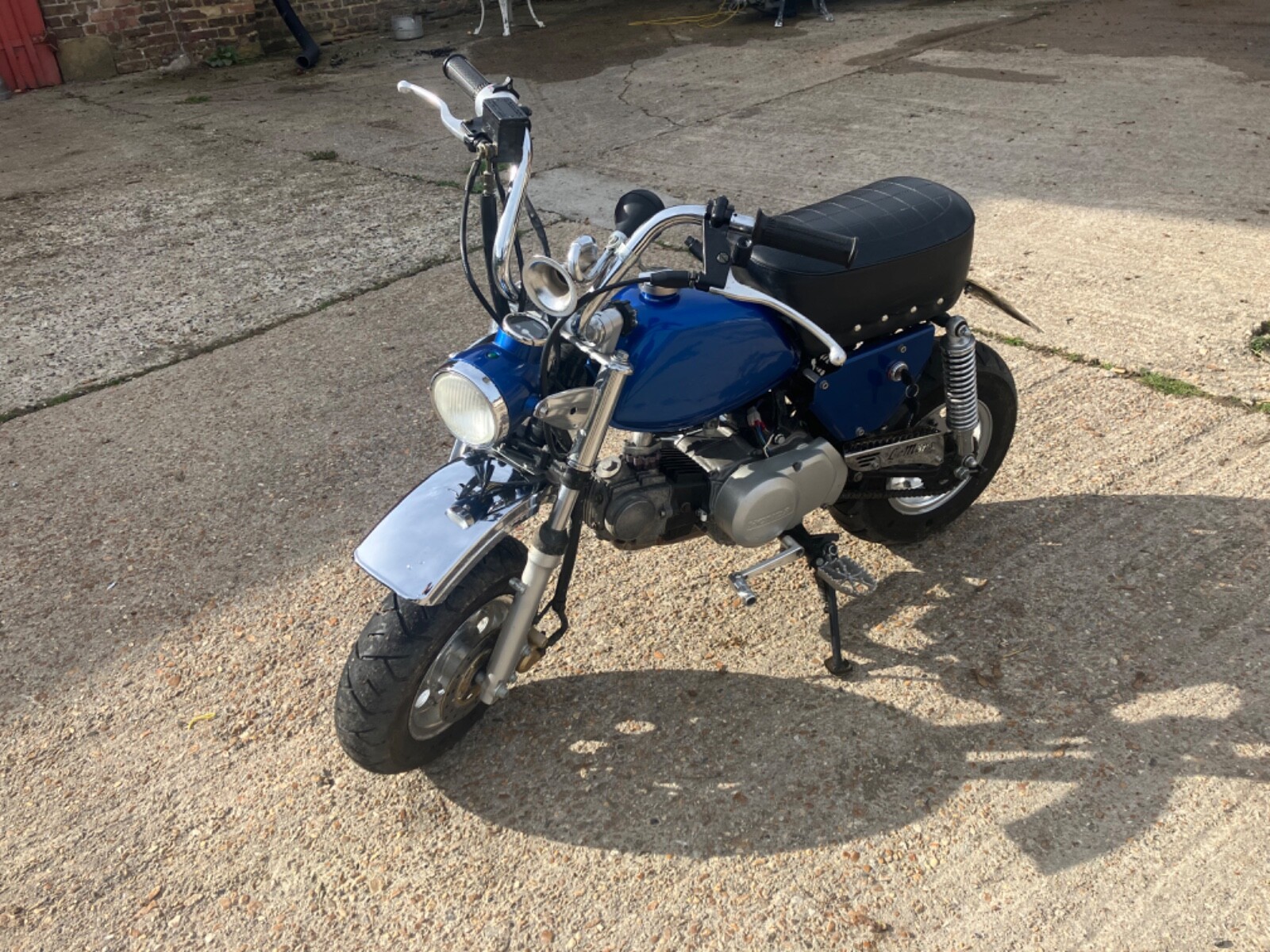 1973 Honda Z50a Road Legal Tax Exempt Mini Bike

For sale is a fully restored Honda Z50A Monkey bike that has been lovingly restored by me during my ownership. The frame and swing arm have been fully blast cleaned and repainted, and all original Honda stickers have been reapplied for an authentic look. The engine casings are the originals that it left the factory with, and I have some documentation from Honda regarding production dates. This bike was produced in the 1970s, which makes it both MOT and road tax exempt.
The engine has been upgraded with a 110cc cylinder, which produces an impressive amount of torque for its small size. The crank and generator have been replaced with a newer C90, which provides 12v power and benefits from an electronic CDI ignition system. Please note that the V5 has not been updated, and the bike is still registered as 49cc.
The standard three-speed transmission has been upgraded with a manual clutch system, providing a more controllable ride, especially at low speeds. I have also fitted an improved front fork with a front disc brake, greatly improving stopping ability, and replaced the knobbly tires with road tires for better performance.
This bike features a lovely little pea shooter style exhaust that sounds fantastic when ridden. I have not tested the bike at top speed with the current gearing, but I would expect a good 45/50 mph, which can be quite thrilling considering how low to the ground one sits.
Overall, this Honda Z50A Monkey bike is a great example of a classic bike that has been fully restored and customized to provide a better riding experience. Don't miss your chance to own this amazing bike!
eBay item number: 204270402350