1972 Yamaha LT2 100 Unregistered US Import
View on eBay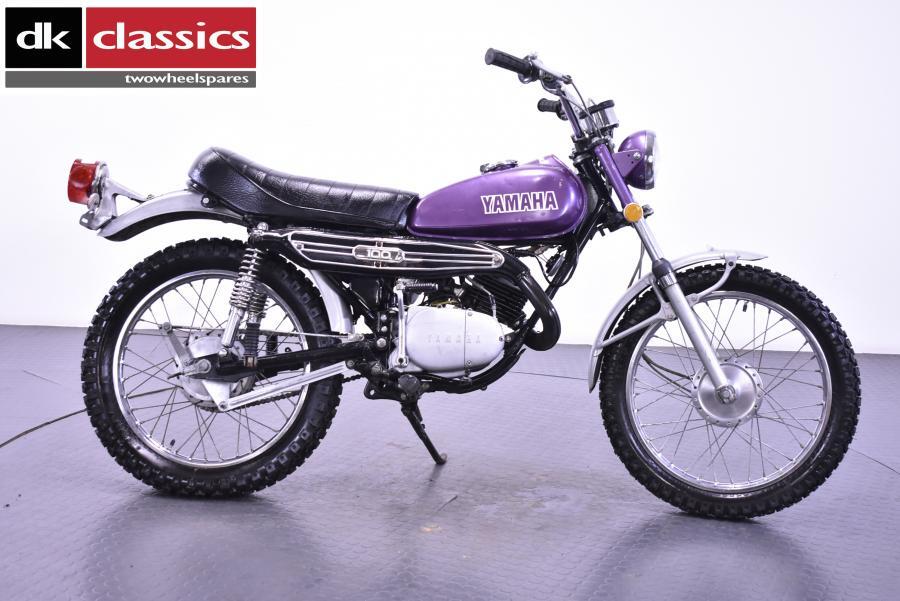 1972 Yamaha LT2 100 Unregistered US Import 
This 1972 Yamaha LT2 100 has just arrived from North America and is perfect for a classic restoration project. Please note that we cannot confirm the mileage and advise disregarding it.
While the bike is missing a few parts such as the battery, chain guard, indicators, and grab rail, it is in good condition overall. The wheels are straight with only minor rust spots, and the brakes work. The forks and yokes show light pitting, but are straight.
The tail light assembly, headlight, bowl, instruments, and switches are all in good condition. The carburetors slide freely off the twist grip. The paintwork is slightly faded but solid, and the fuel tank is clean inside. The seat base is in good condition, and both mud guards are solid. The standard exhaust is also in good condition.
Most importantly, the engine runs well when we hooked it up to a good battery and fed it some fresh fuel through the carburetor. However, our workshop did note that the kickstarter splines are worn.
Please take a look at the pictures and feel free to contact us with any questions. This bike has great potential and would make a great restoration project. We request that only genuine buyers with cleared funds on collection contact us, and eBay time wasters will be reported. Nationwide delivery is available and all deliveries are done by ourselves to ensure your bike arrives on time and in the expected condition. Please contact us for further information.
eBay item number: 334793536128