1972 Suzuki TS250 Savage
View on eBay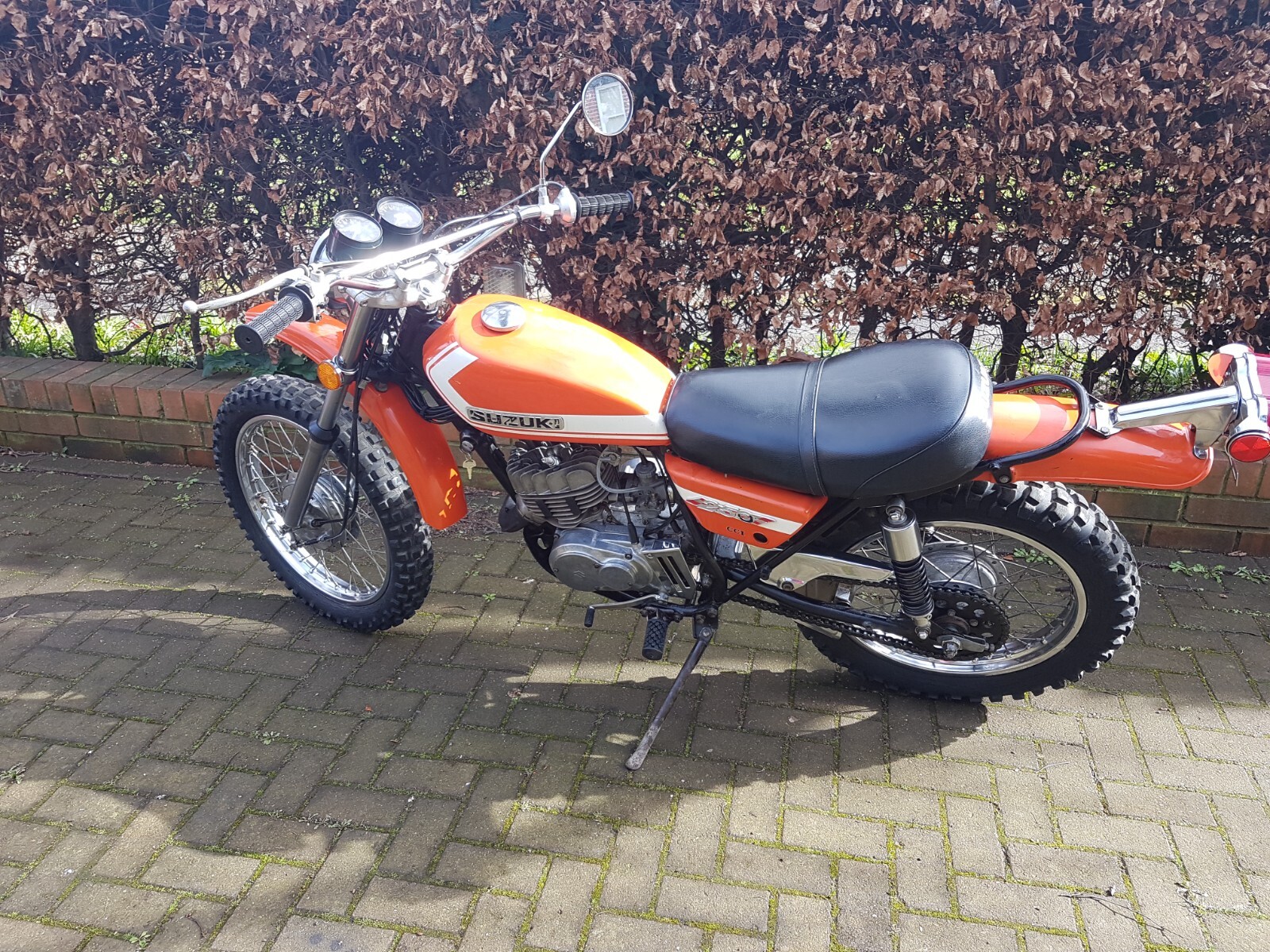 This is a 1972 TS250 Savage US import with an American title and NOVA (Notification of Vehicle Arrivals) documentation. I have applied for the V5 and expect it to arrive soon, at which point the bike will be considered historic and therefore tax and MOT exempt. Despite being 50 years old, the bike is in good original condition, with all correct parts and components. It was previously running, but it seems to have developed an electrical fault, so it will be sold as a non-runner project. The oil pump seal leaks slightly, but the oil pump is functioning. The tank has some marks and scratches, but it is in good condition considering its age. The tyres are cracked, and the mileage shows as 2093 miles.
I will include a set of indicators, the original airbox, toolbox, and a full set of new Preston Petty enduro mudguards. These were a popular addition back in the 1970s and really enhance the look of the bike. This model is quite rare, so it is a bargain at this price.
I also have a number for a motorcycle delivery service if you require assistance with transportation.
eBay item number: 304836716373
Post expires: 12-04-2023