1972 Suzuki T500 Matching Frame & Engine Numbers
View on eBay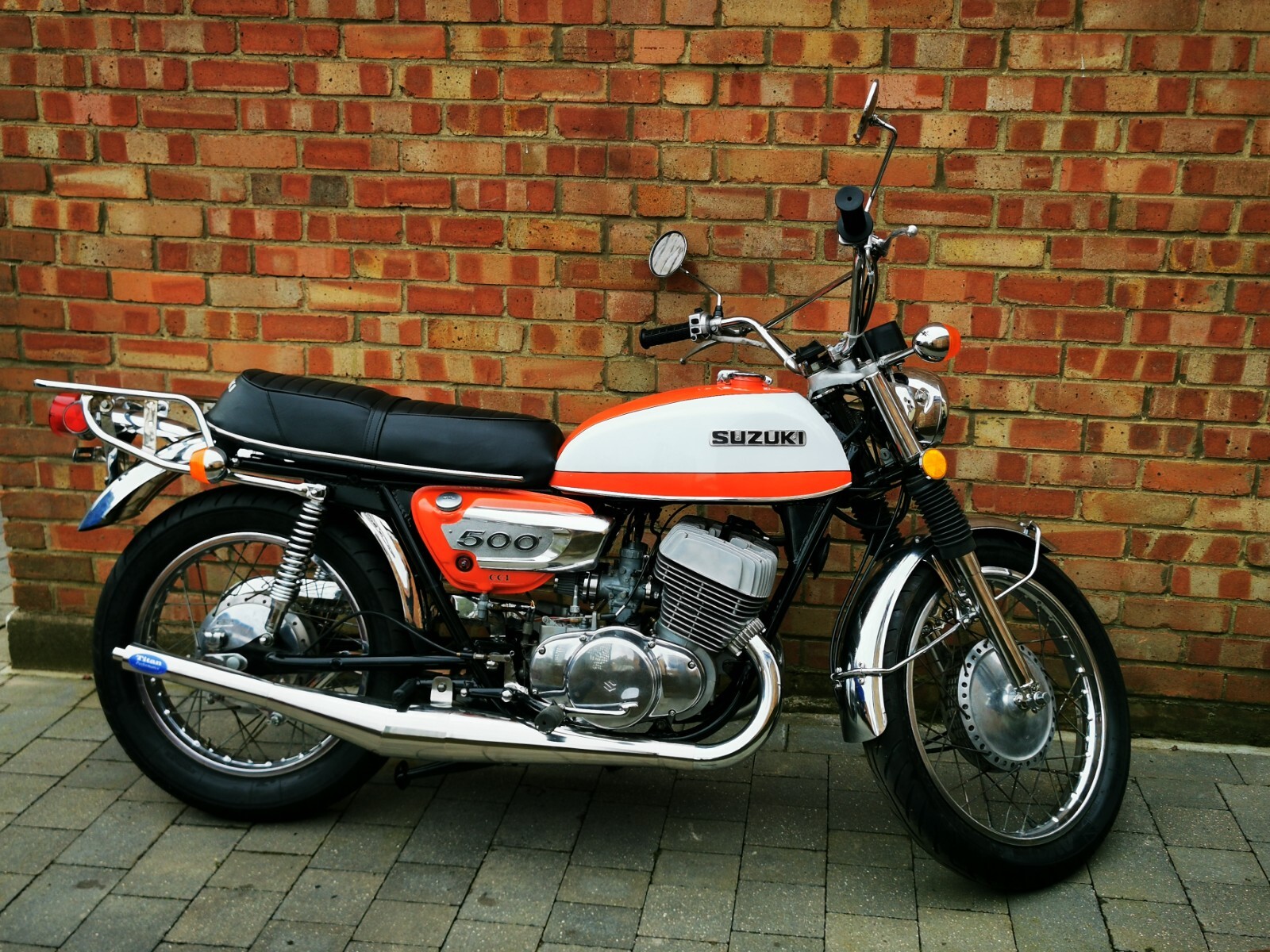 1972 Suzuki T500 Matching Frame & Engine Numbers

Up for sale is my beautifully restored 1972 Suzuki T500, which is a matching numbers bike that was originally imported from the USA in poor condition. The bike has undergone an extensive restoration, which includes stripping and powder coating the frame, brand new paintwork, vapour blasting the engine cases and polishing the covers, and rebuilding the entire engine, including a professional crank rebuild by Peter O'dell. The chrome has been redone to a high quality and original parts have been restored and reused wherever possible. New Avon Road Rider tyres have also been fitted.
The bike comes with Titan Performance expansion chambers and cone filters, and has been jetted accordingly. Although a pair of original silencers are included in the sale, they are bruised and battered and have no baffles. The bike runs and rides well, starting up on the third or fourth kick no matter how long it has been standing. I have ridden over 500 miles on it since the rebuild and it runs perfectly.
There are a few minor things that still need to be done, such as rebuilding the wheels (which are tidy but have a few rust spots and dull spokes), replacing the kickstart spring (which has lost its tension), and replacing some of the chrome frame bolts and fittings to make it perfect. The handlebars are also slightly bent.
Overall, this is a beautiful and well-restored Suzuki T500 that is ready to be ridden and enjoyed. If you have any questions or would like to arrange a viewing, please don't hesitate to contact me.
eBay item number: 115732630932