1972 Suzuki RV90J Vanvan Unregistered US Import Running Restoration
View on eBay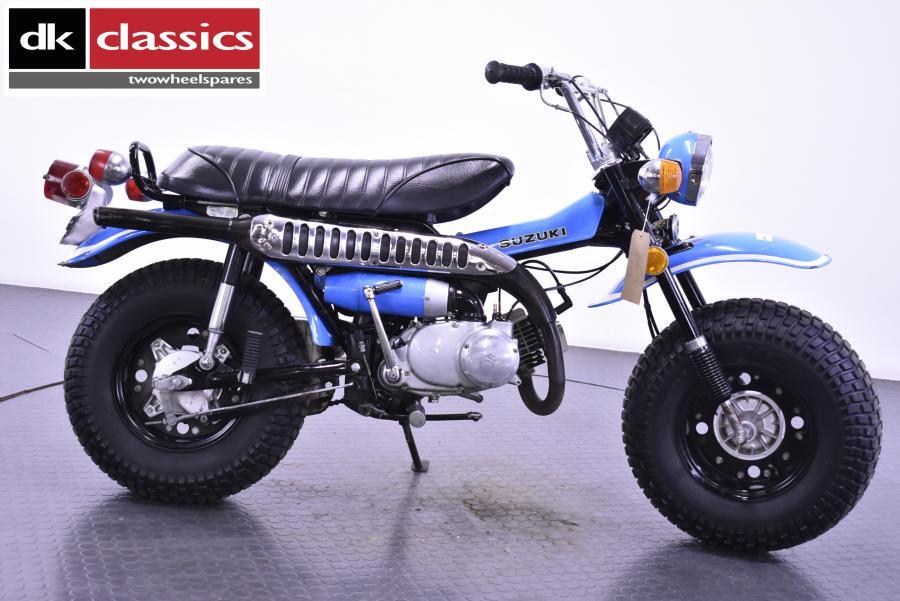 1972 Suzuki RV90J Vanvan Unregistered US Import Running Restoration

Welcome to the auction for this 1972 Suzuki RV90J Vanvan. This bike has recently been imported from North America and is now tax and MOT exempt in the UK. While we have been unable to confirm the mileage reading of 1412 miles, it has been in dry storage for a long time which has helped to maintain its good looks.
Please note that the mileage reading may not be accurate and should be disregarded.
As you can see from the pictures, some parts are missing such as the mirrors and ball-ends off the hand levers. The bike has been standing for a while and as a result, the battery is flat and the paintwork is slightly faded. The headlight bowl and rim are scuffed and the front mudguard has a crack.
However, the bike is still in great condition overall. The wheels have straight clean rims, good hubs and brake plates. The forks and yokes are straight, and the instruments and switches look good. The carburettor slides freely off the twist grip, and the exhaust is original and solid. The seat is in very good condition and the indicators are tidy. The engine is cosmetically clean, turns over nicely off the kick starter, and has good compression. When given a few prods, it fires, starts and runs nicely.
This is the actual bike you are bidding on and it is a great find. It will make a great project for a classic restoration enthusiast.
eBay item number: 314466285336