1972 Puch Maxi S Moped- Rare Early Model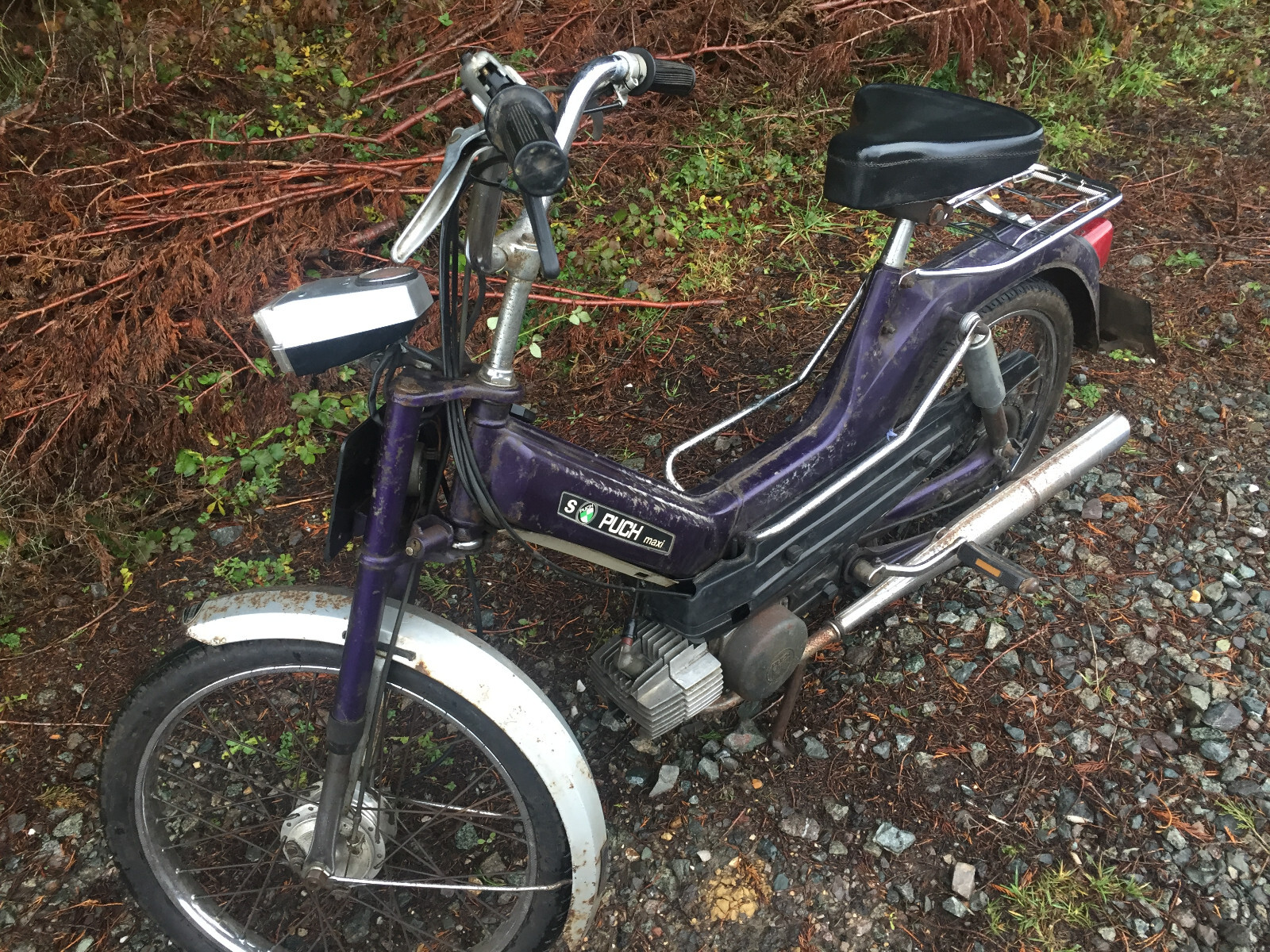 Puch maxi s 1972 one of the first suspension maxi's, registered here new in Trowbridge Wiltshire june 1972
Starts first pedal, runs really nicely, I've owned it at least a couple of years now and it's insured and i ride it occaisonally as it's a lot of fun. It will do 25-30mph.
Everything works as it should. It's worth noting that this is a very early Maxi-S , identifiable by the spark plug location on top of the cylinder head against the later models that had the spark plug directly facing forward.
matching frame and engine numbers
Local motorcycle shop Jack Plowrights in Trowbridge back in the 70's and 80's sold this moped and it still retains the badge on front mudguard.
New gear oil recently changed and new tyres fitted.
I priced it the same as the nearest one on ebay condition wise i could find that had recently sold.
Post expires: 29-01-2023