1972 Norton Commando 750
View on eBay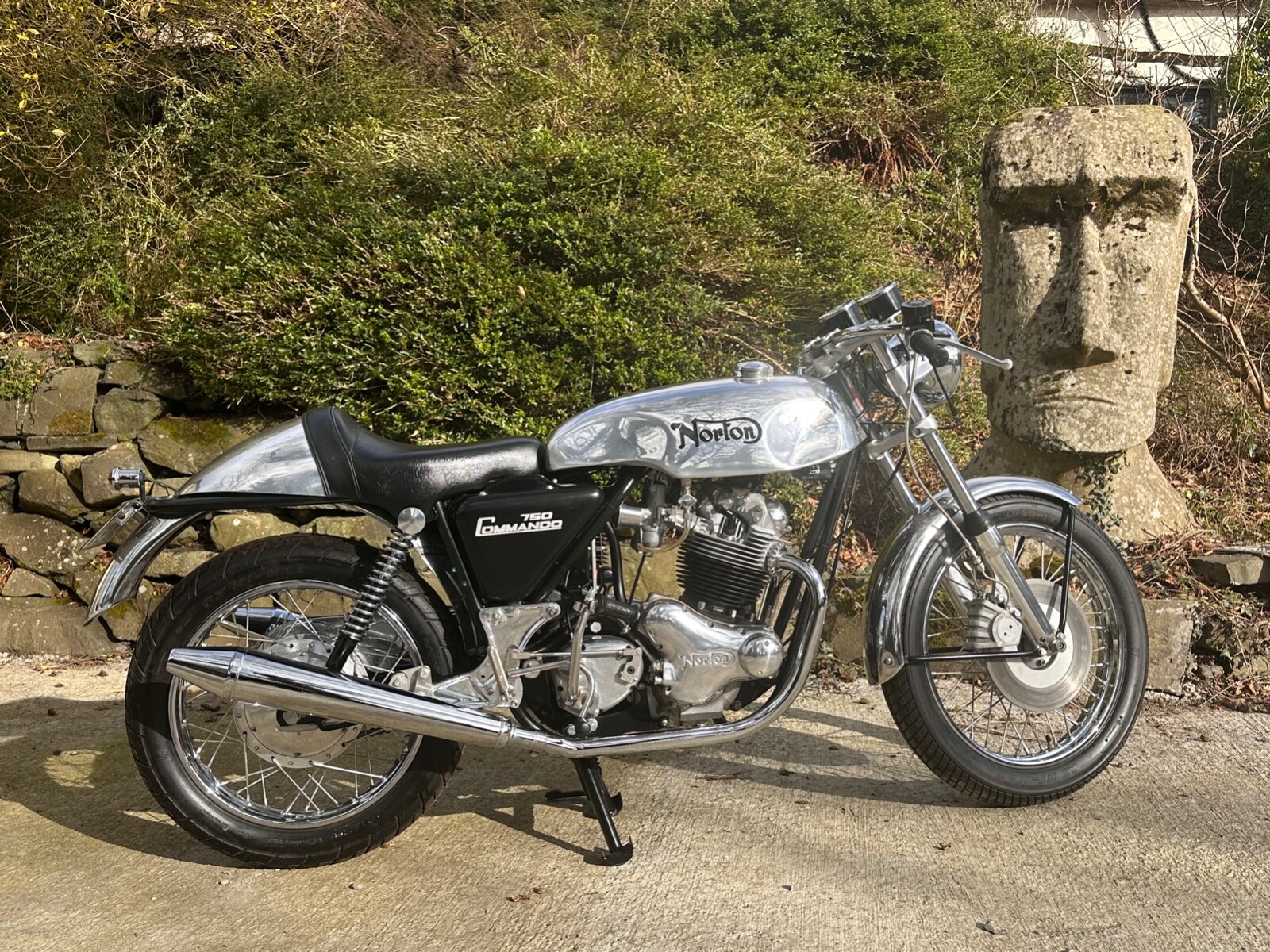 For sale is a 1972 Norton Commando 750, a genuine UK bike with matching numbers. This bike has been rebuilt from the ground up with no expense spared. It features a new Tab2 classics alloy race tank and seat unit, as well as new tyres, rims, spokes, bearings, isolastics, chains, brakes, cables, and more. The bike has been blasted and powder-coated, with new shocks, forks, seals, mudguards, lights, clocks, wiring, switches, battery, primary chain, clutch, oil pump, valves, guides, pistons, carbs, exhausts, silencers, and rear sets. The gearbox has been rebuilt with new bushes and bearings, and all casings and alloy parts have been polished by Marquee restorations.
This one-of-a-kind bike is a showpiece, as can be seen from the photographs. It has been dry stored in a heated workshop, and is being sold as part of a collection thinning.
Additionally, a 1971 Suzuki 750J in mint condition and number 46 off the production line will also be listed for sale.
eBay item number: 256025086780