1972 Norton Commando 750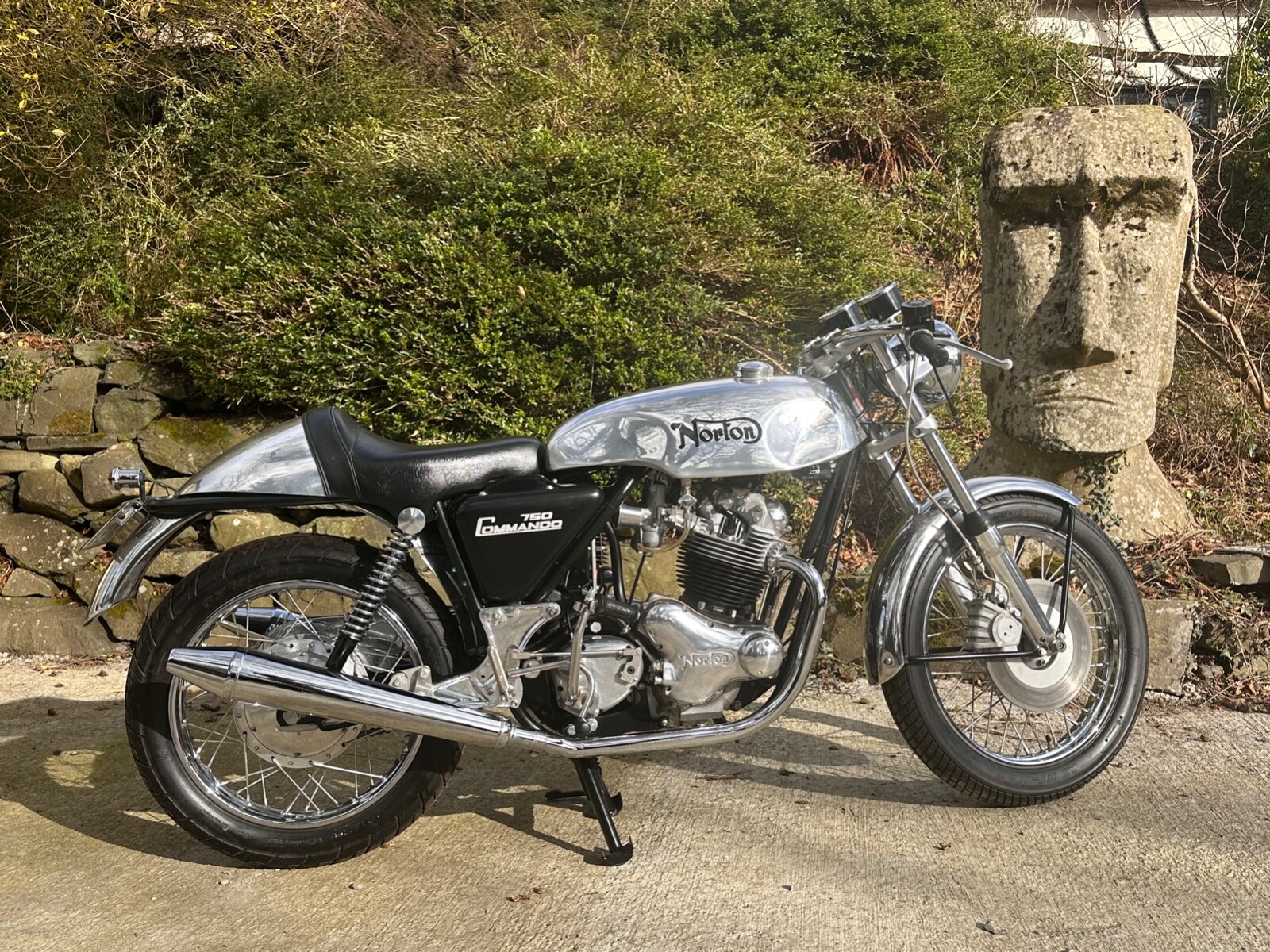 For sale is a 1972 Norton Commando 750, a genuine UK bike with matching numbers. The bike has been completely rebuilt with no expenses spared. It's practically brand new! It features a new Tab2 classics alloy race tank and seat unit, new tyres, rims, and spokes, as well as new bearings throughout, new isolastics, chains, brakes, and cables. Every part has been blasted and powder-coated to look new. New shocks, forks, and seals, mudguards, lights, clocks, wiring, switches, sealed battery, primary chain, clutch, oil pump, crank bearings and shells, valves, guides, pistons, and carbs have also been fitted. The bike has new exhausts, silencers, and rear sets, and even all new stainless nuts and bolts throughout. All casings and alloy parts have been polished by Marquee restorations. The rebuilt gearbox comes with all new bushes and bearings.
This one-of-a-kind bike is a showpiece, as shown in the photographs, and is dry-stored in a heated workshop. The reason for selling is that the owner is thinning out their collection.