1972 Moto Guzzi V7 Special V700 14,552 KM
View on eBay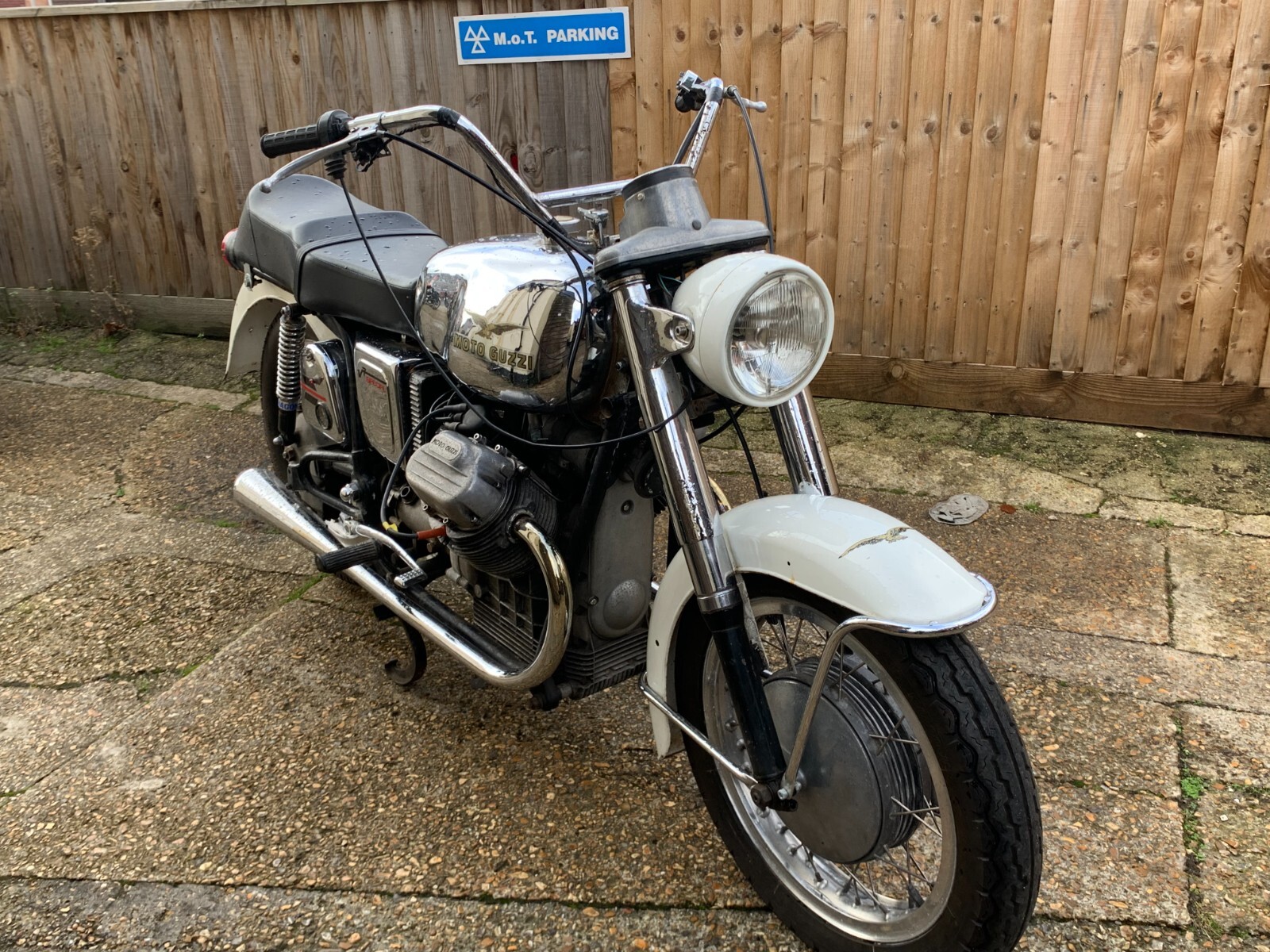 1972 Moto Guzzi V7 Special V700 14,552 KM

This Moto Guzzi V7 Special is a true gem for any classic motorcycle enthusiast. With its original loop frame and 703cc engine, this bike is sure to turn heads wherever it goes. Dated and UK registered in 1972, this motorcycle has been well-maintained over the years with only 14,552 KM on the odometer.
Recently recommissioned and serviced by us, this V7 Special is in excellent condition and runs as smooth as ever. The engine and gearbox are in excellent working condition, indicating that the mileage could be correct.
As a tax and MOT exempt vehicle, this Moto Guzzi is the perfect choice for those looking for a classic motorcycle to enjoy on the open road. Whether you're a seasoned rider or just starting out, this rare Loop Frame V700 is sure to provide a memorable riding experience. Don't miss out on this unique opportunity to own a piece of motorcycle history.
eBay item number: 285167074095